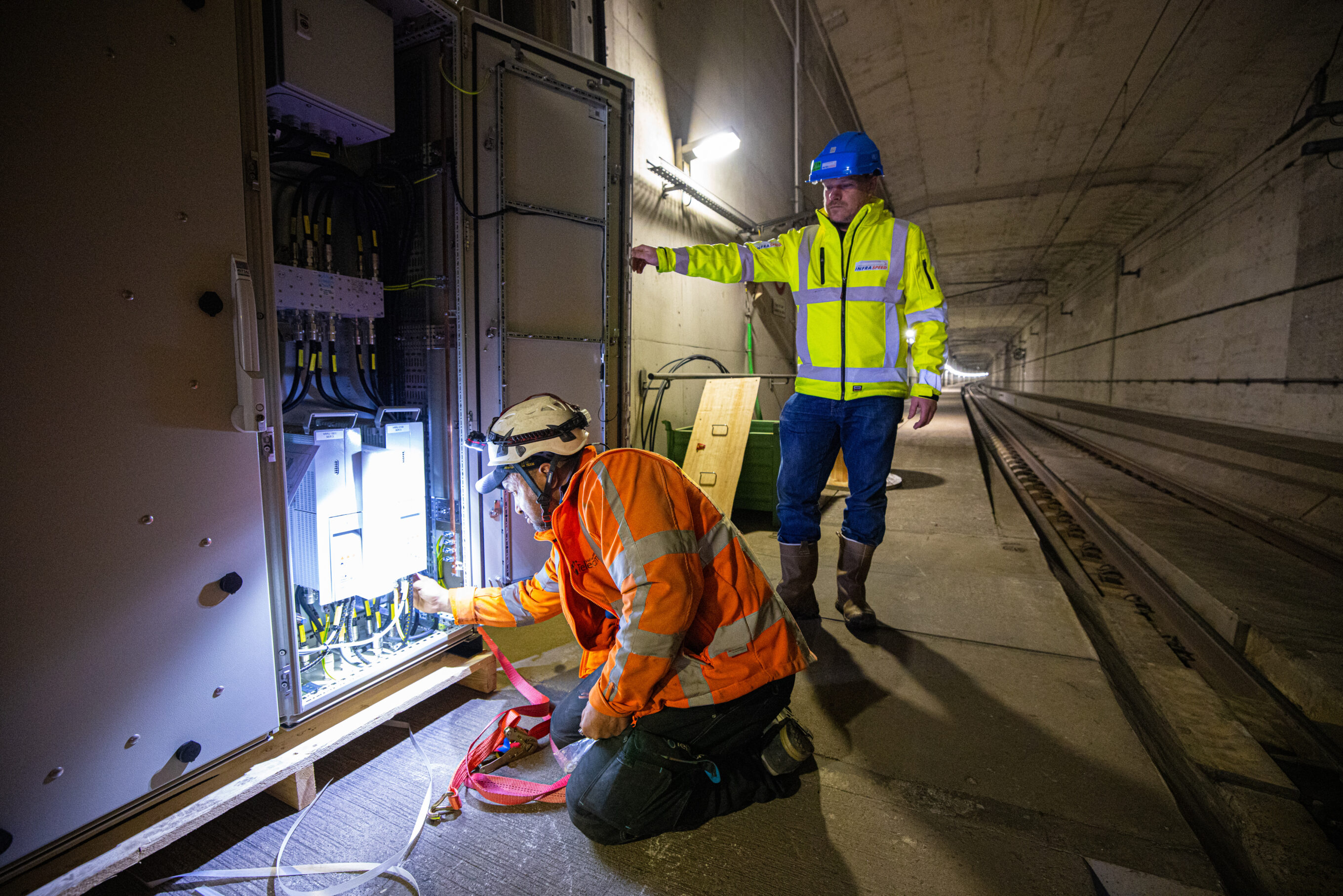 24 February 2021 - Our network
Mobile coverage in the first HSL high-speed railway tunnel
You can now download at top speed in an HSL tunnel
From today, the 'no signal' message is a thing of the past in an HSL tunnel between Breda and Rotterdam. For the past few months KPN, T-Mobile and Vodafone have been working hard on mobile coverage in the Oude Maas tunnel. It is now the first tunnel on the high-speed line (HSL) with a mobile network. ProRail and Infraspeed made it possible to install mobile network devices in the tunnel while it was out of service last November.
A complex job
Installing mobile network devices in HSL tunnels requires a special mounting technique, because the trains run extremely fast. The systems have to be capable of withstanding the pressure generated at speeds of 300 kph. Wind tunnel tests have therefore been performed with the antennas, and extra secure cabinets have been developed for technical equipment. The preparations have been ongoing since 2017, partly because of the complex nature of the job.
First HSL tunnel with mobile coverage
Because of the many tunnels on the line, there is no mobile coverage on the HSL route. And that is frustrating, because train passengers like to be able to do some work or watch a movie. So the mobile operators are stepwise installing mobile coverage in the various HSL tunnels.
The aim is that all five HSL tunnels will be fitted with a mobile network by mid-2023, including the seven-kilometer-long Groene Hart tunnel. The experience gained during the work in the Oude Maas tunnel will be used to carry out the installations more quickly in the other HSL tunnels. In the weeks ahead, the network will be intensively monitored and optimized.