KPN Technology Labs
Making innovation tangible
and applicable
New services that bring enjoyment and convenience. With this goal in mind, KPN Technology Labs are exploring the boundaries of technology. And, where necessary, we are pushing these boundaries.
Innovation does not just happen; genuine innovation requires hard work, discipline and structure. It is more than just generating ideas. You can't make a difference with just a good idea. But you can with a tangible, end-user tested application.

We know all about this at KPN Technology Labs. Recently announced or introduced technology was already being developed years ago in KPN Technology Labs. Think of, for example, Voice over LTE (calling via fast mobile internet), LoRa (a super-efficient network that connects devices to the Internet of Things) ,Voice over WiFi (calling via WiFi), and Blockchain applications (the technology behind Bitcoin).
Field Labs
KPN Technology Labs is a collection of multidisciplinary telecommunications labs. Here, KPN experts work together with customers, developers and suppliers. Side by side, we're transforming ideas into concrete products or services. We test these with the public in our Field Labs (test centers).
We prefer to set the Field Labs up at our partners' sites. A good example is the Amsterdam Innovation Arena, which we've established in collaboration with, among others, Johan Cruijff ArenA and TNO. At this testing ground for innovation, we develop and test smart technological inventions for multiple purposes and demographics.
KPN Technology Labs was the first in Europe to test LTE-M, the new network for the Internet of Things (IoT). LTE-M completes the KPN IoT portfolio, which further consists of LoRa and Machine- to-Machine via 4G. Since March 2018, KPN is also offering national coverage to LTE-M.
Connected society with 5G
The new standard for mobile internet is 5G. Firstly, it is faster than 4G. In addition, it has three important features:
Enhanced Mobile Broadband: more capacity and so higher speeds for customers.
Massive Machine Type Communication: many more devices connected to the network at the same time (up to a million per km2).
Ultra-Reliable and Low Latency Communication: extremely high reliability and little delay that makes autonomy possible (such as autonomous driving, but also remote surgery).
Together, these features allow for unique applications that we are testing in the 5G Field Labs. The Netherlands is a trailblazer in Europe when it comes to the quality, reliability and speed of mobile networks. Together with customers and technology partners, we have distributed five different (pre-) labs throughout the Netherlands, each focusing on a different kind of application. From autonomous driving to precision farming and from virtual reality in industry to smart antennas in urban areas.
Currently, the following labs are active:
Groningen: Rural Field Lab, focus on Transport & Logistics, Health care and Agriculture;
Drenthe: Rural Field Lab, focus on Fixed Wireless access;
Rotterdam: Industry Field Lab, focus on industry 4.0 and Transport & Logistics;
Amsterdam: Urban Field Lab, focus on Smart City and Smart Living and Events;
Helmond: Automotive Field Lab.
KPN Labs
In het KPN Lab in Den Haag testen wij samen met onze leveranciers nieuwe technologie. Hiervoor hebben wij een separate demo-omgeving als het gaat om grote veranderingen of een Trial-Test-and-Release center waar we ook kleine veranderingen testen. Alle innovaties die KPN doorvoert zijn zorgvuldig getest vóór implementatie. Denk hierbij aan Voice over Wifi (bellen over wifi), LTE-M en PON (glasvezel technologie).
KPN Fieldlabs
In de KPN Fieldlabs werken we samen met onze technologiepartners, klanten en leveranciers aan het optimaliseren van de technologie. Zij-aan-zij zetten we zo concepten om in concrete producten of diensten. In onze Fieldlabs co-creëren we met onze klanten vanuit de gedachte 'business first, technology second'.

De verschillende Fieldlabs liggen verspreid door Nederland; stuk voor stuk gericht op verschillende sectoren. Van autonoom rijden tot precisielandbouw en van virtual reality in de industrie tot slimme antennes in stedelijk gebied.
Op dit moment zijn de volgende fieldlabs actief: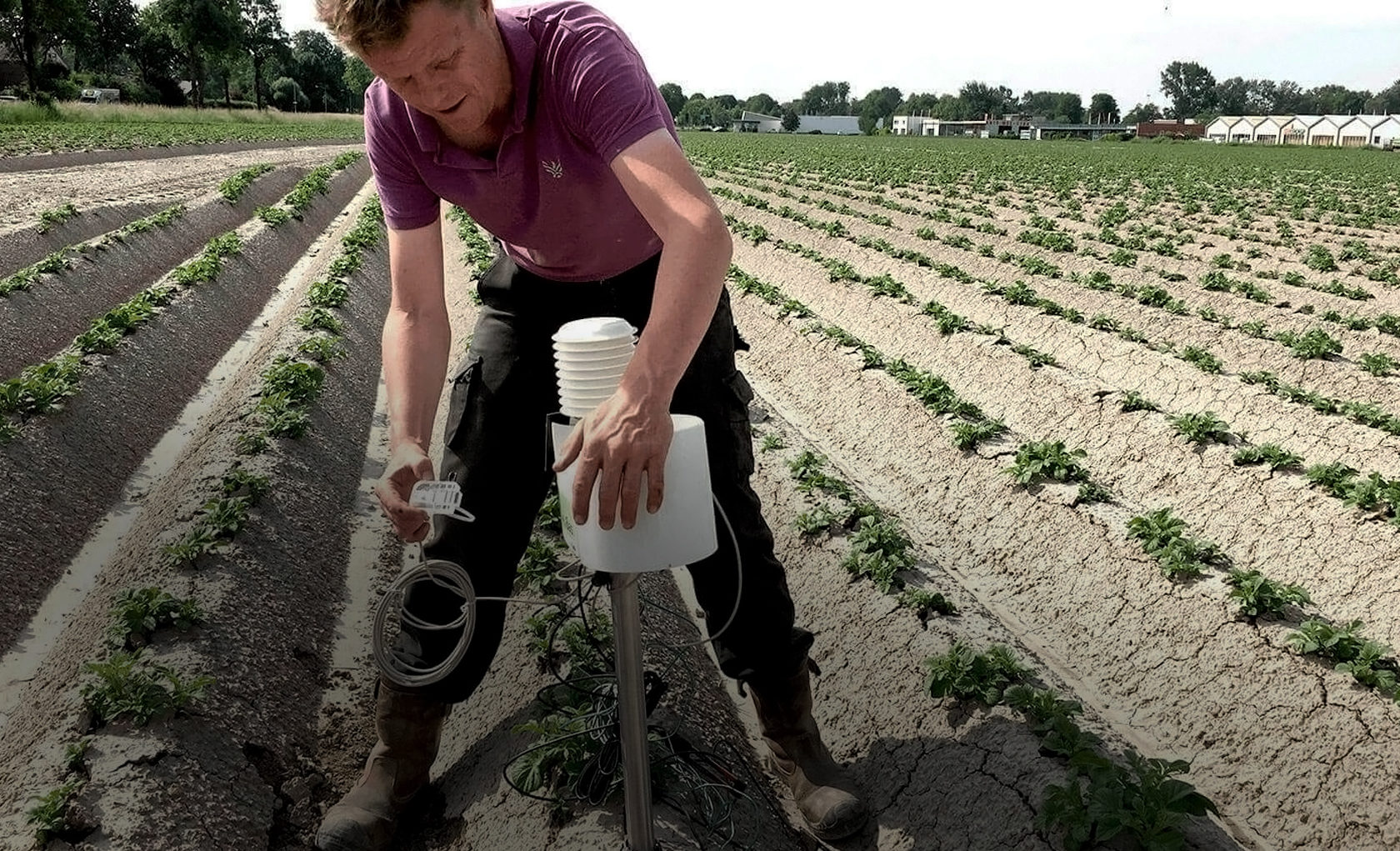 Platteland
Hoe preciezer een boer zijn planten kan bespuiten, hoe minder gewasbeschermingsmiddel nodig is. Vanuit Drenthe komt hulp van een drone en een supersnel netwerk met 5G-technologie. Schonere groente en fruit door gerichte bestrijding van schadelijke virussen op gewassen: het kan met 5G.

Veiligheid
Industrie
Veiligheid is belangrijk bij Shell Pernis. We legden er een 5G-netwerk aan en ontwikkelde samen met partners robots en helmen die het werk nog veiliger en efficiënter maken. Parallel wordt op de Brainport Industry Campus (BIC) in Eindhoven samengewerkt aan nog meer Industrie 4.0 usecases.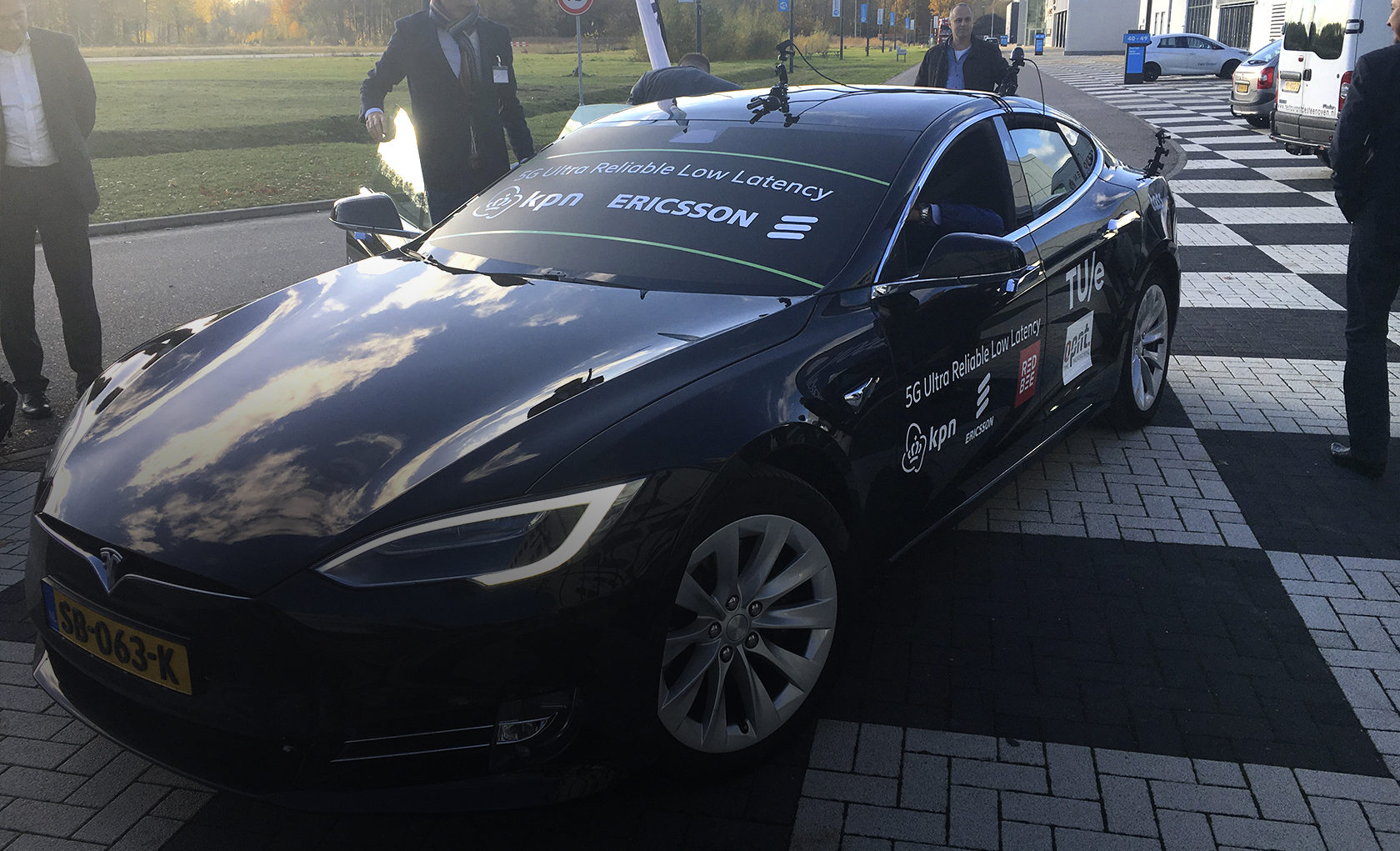 Slimmer en veiliger verkeer
Mobiliteit
In het 5G Fieldlab in Helmond richten we ons samen met partners op de communicatie tussen auto's onderling en tussen auto's en hun omgeving. Denk bijvoorbeeld aan slimmere verkeerslichten. Zo wordt verkeer veiliger door de inzet van 5G.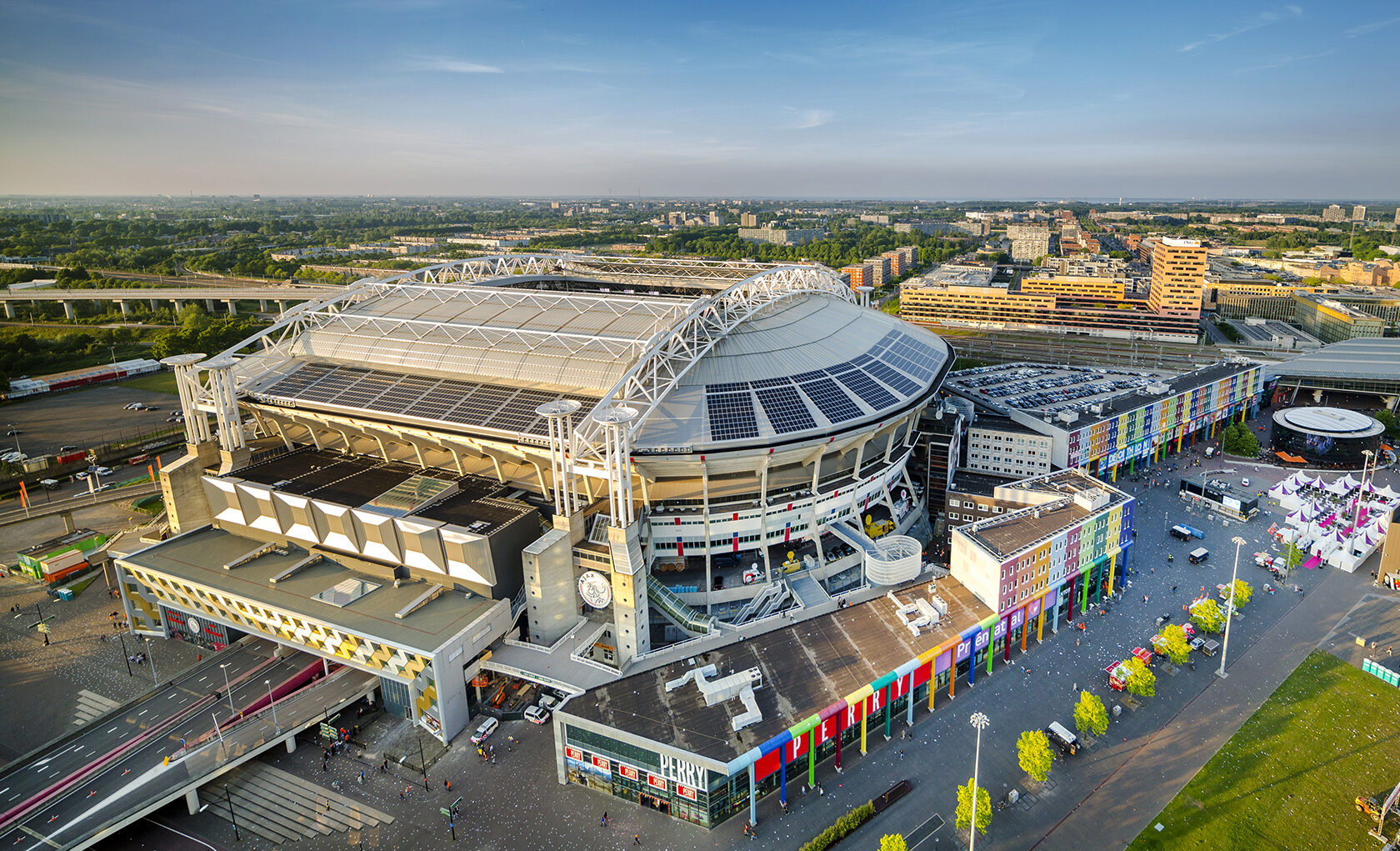 Stedelijk gebied
Amsterdam heeft sinds eind 2018 een 5G-netwerk. Samen met de Gemeente Amsterdam testen we de mogelijkheden van 5G in de Johan Cruijff ArenA. Zo kun je nu veiliger naar een wedstrijd omdat de politie een stabielere verbinding heeft bij het stadion.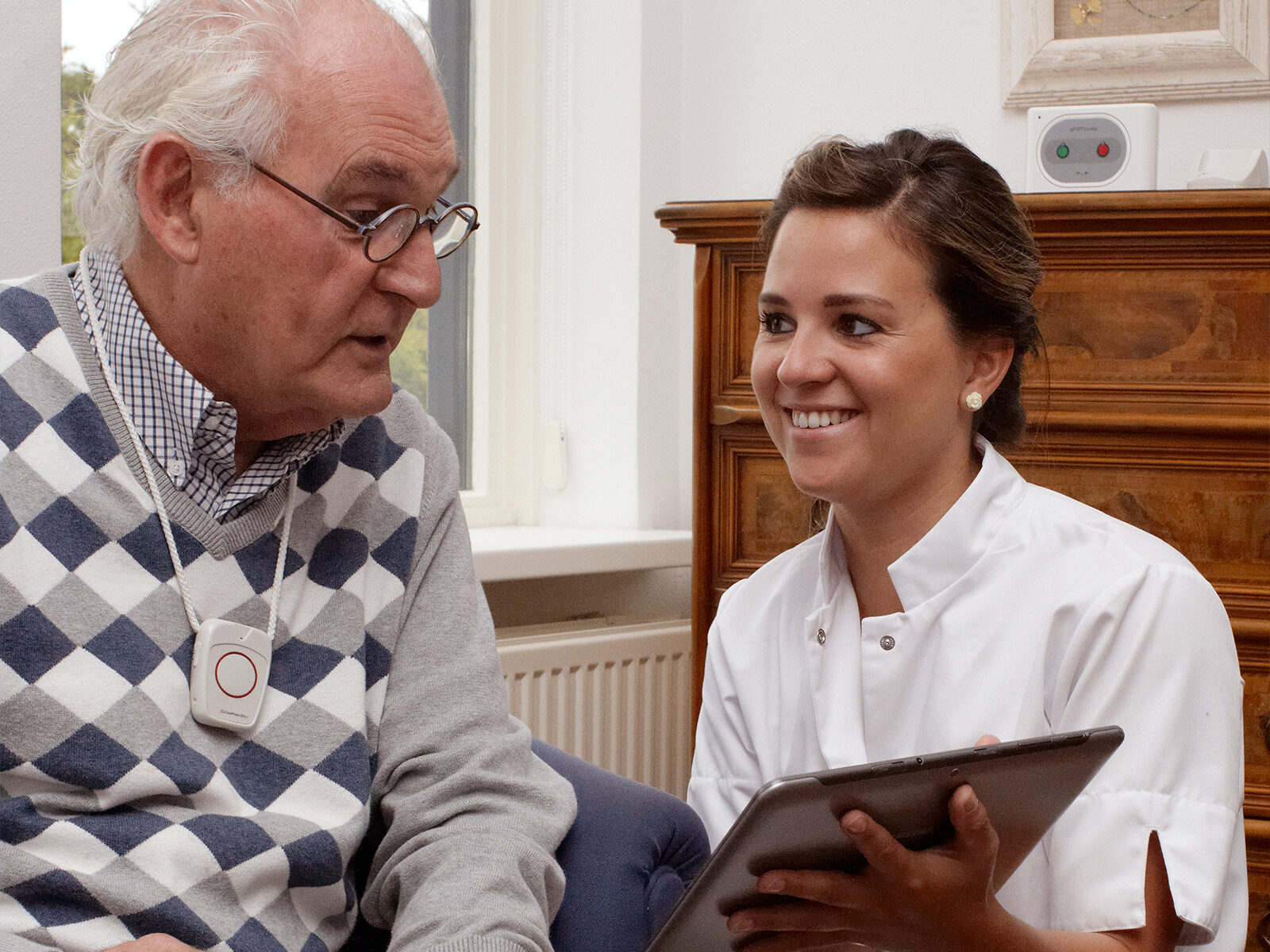 Langer thuis blijven wonen
Zorg
In de ouderenzorg kan technologie mensen helpen om verbonden te blijven en langer, maar wel veilig en vertrouwd, thuis te wonen.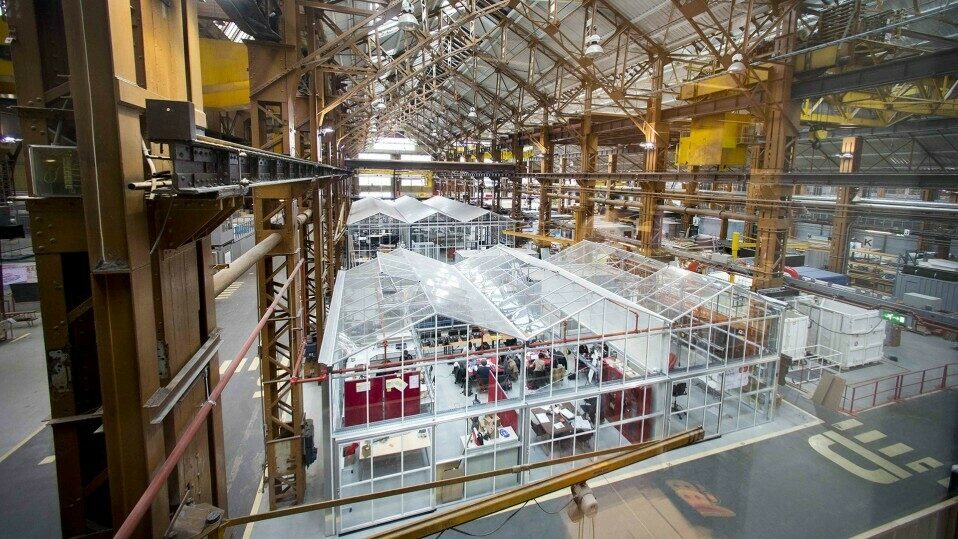 Internet of Things-toepassingen
Open Innovation Space
Onze wereld wordt steeds digitaler. Niet alleen wij mensen, maar ook de dingen om ons heen zijn steeds meer verbonden. In Rotterdam worden er specifiek voor Internet of Things (IOT) toepassingen geïnnoveerd samen met klanten en partners. De ontwikkeling van API's én de security hiervan staan hierbij centraal.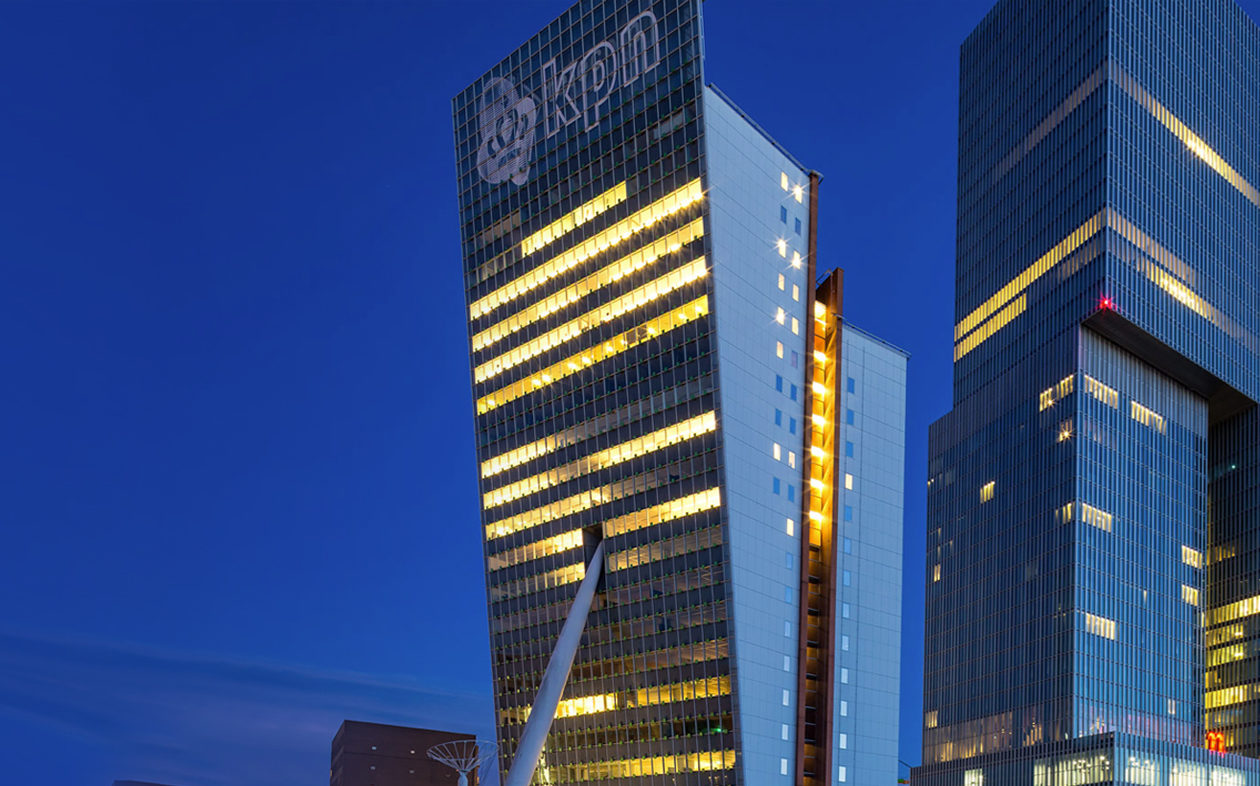 Facts KPN Technology Labs
Established: 2015
Director: Perry Jackson
Objective: KPN Technology Labs makes tangible and applicable innovations by merging technical experiments with existing network infrastructures and by developing new technologies.
Examples of innovations: Voice over LTE, LoRa, Voice over WiFi, 5G-internet (test phase).
Contact: do you want to know more or to get in touch with KPN Technology Labs? Send an email.