KPN is environmentally aware
Less energy, less raw materials
KPN strives to connect everybody and everything in a sustainable way. We're contributing to a prosperous and clean world by continually reducing our impact on the environment. We do this by working more energy efficiently. Since 2011, we've been using 100% green electricity and we've been completely climate neutral since 2015.
We're looking at how to be more economical and more efficient at all levels of our company. Below is an overview of the main activities we're undertaking to make KPN a sustainable company.

CO₂ emissions
Climate neutral since 2015
The majority of our energy use (85 percent) consists of electricity. KPN is responsible for 0.8 percent of all electricity consumption in the Netherlands. Since 2011, we've been using only 100 percent green electricity from the Netherlands. What we are still emitting, through vehicle fuel and gas for heating our offices we've been fully compensating for with forestry and Gold Standard certificates since 2015. As a result, we've been climate neutral since 2015. In 2030, we want to be climate neutral without the need to compensate with certificates. To do this, we'll need to use vehicles with zero CO₂ emissions, among other things.

We remain committed to reducing our energy consumption and our environmental impact. In this way, we want to contribute to the global goal of reducing CO₂ emissions by 80 to 95 percent by 2050 – also known as the Paris Climate Agreement. Together with our suppliers, KPN is striving to reduce CO₂ emissions throughout the supply chain by 0% percent (Net Zero) by 2040. So, from mining to waste disposal.
In this way, KPN is making a scientifically proven contribution to one of the most important goals of the Climate Agreement: limiting the increase in global warming to well below 1.5 degrees Celsius. Our efforts are scientifically tested for effectiveness by the Science Based Targets Initiative (read more about this organization).
We have an ISO 14001 certification, but are also certified for CO2 reduction management with ISO 14001 level 2*. This gives us a Dutch certificate that is comparable to ISO 50001 (energy management) and, in combination with our Annual Report, also with the CO2 Performance Ladder. KPN is checked for this annually, as well as on 14001.
*) Energy management is level 1, CO2 reduction management level 2.

Results
One of the worlds greenest telco companies
In 2022, KPN consumed 48% less energy than in 2010. Despite the rapidly increasing data use, we have managed to make our network increasingly efficient. Our efforts have made us one of the greenest telecom companies in the world for years. Every day, KPN works on more efficient and economical networks, data centers, offices and company cars.
KPN's reduced energy consumption since 2010.
Savings on vehicle fleet fuel since 2010.
Intake and recycling of old KPN equipment.
Networks
Data traffic is growing, energy consumption is not
We manage to expand our network without consuming more energy. We do so by removing old equipment and replacing it with energy-efficient models and by improving cooling. In 2022 the total electricity consumption of the network was 456 GWh. This is a 5% decrease from 2021 while the data communication volume has increased 24-fold since 2010.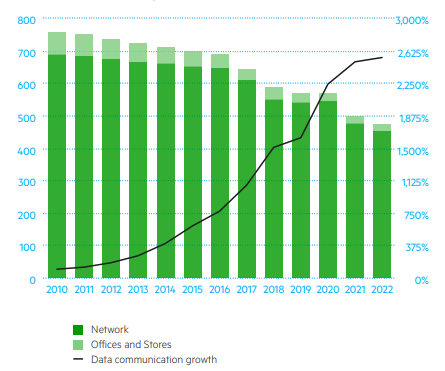 Vehicle fleet
Our cars drive more and more efficiently
The fuel consumption of our company cars is steadily decreasing. We encourage working from home so that there is less commuting. And we are increasingly opting for more fuel-efficient cars. In 2022, our fleet used 81% less fuel than in 2010. KPN also uses more electric cars. This is currently still on a limited scale, because many electric cars have too small a range to serve our customers well. However, our ambition is high: from 2030 we will only use cars that do not emit CO₂.
Offices
A second life for raw materials
KPN has been implementing 'The New Way of Working' for years. Colleagues work where they want to, with the result that we need less offce space. In addition, KPN utilizes office space as efficiently as possible. Sustainability is also an important criterion in the construction and renovation of our offices. We're participating in the Green Deal for Circular Buildings. We're giving a second life to existing real estate and are reusing existing materials. For example, in our renovated office in Apeldoorn the wooden ceilings got a new lease of life as partition walls and the old flooring was transformed into new material.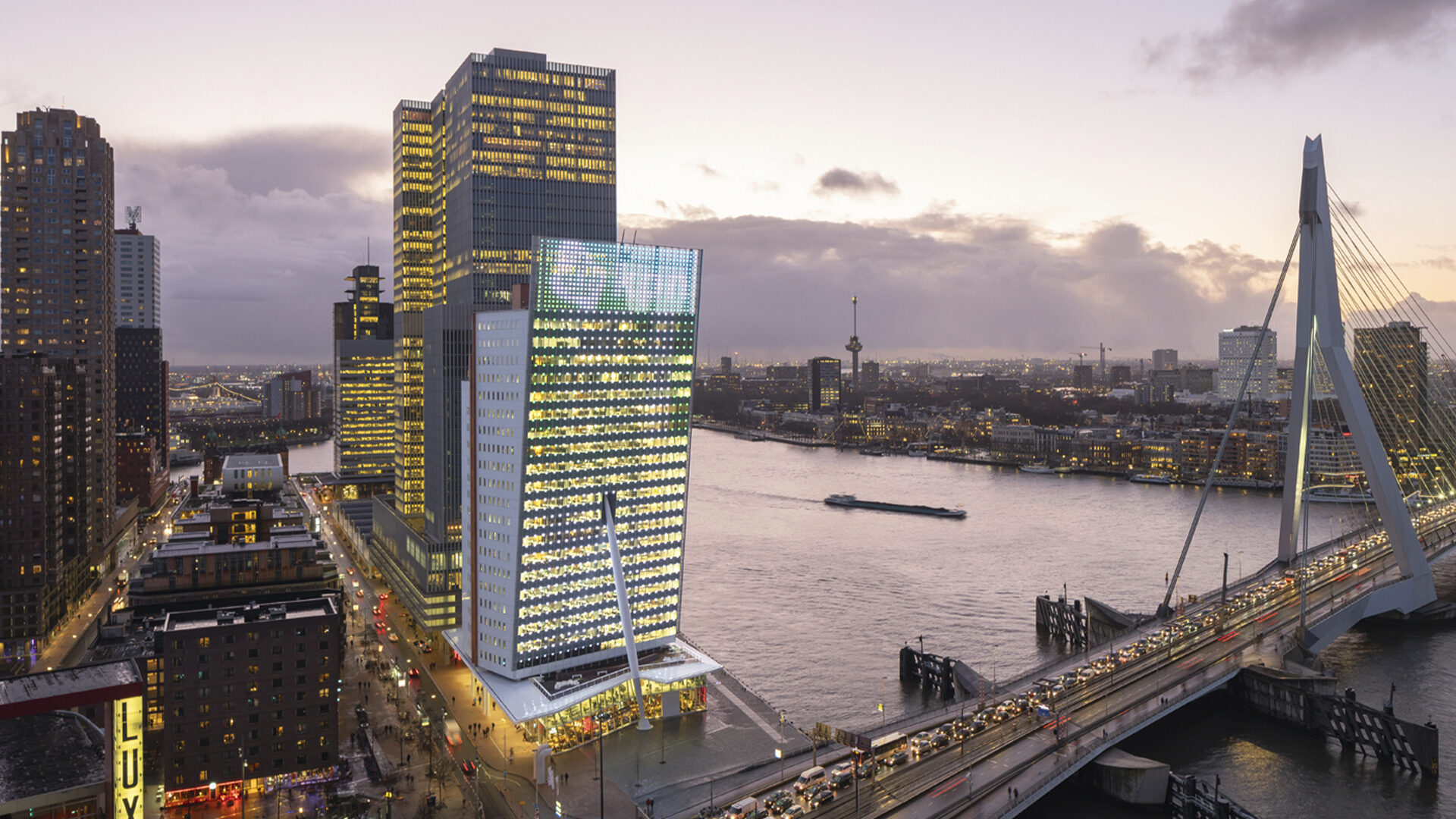 Sustainable and future-proof
KPN 'De Link'
KPN headquarters is not a newly built building. Looking for a future-proof head office, we opted for the total renovation and modernization of our trusted accommodation. This immediately made the first sustainable step. 'De Link' has Energy Label A and 'runs' entirely on green energy. We opted for structural work; a sustainable construction method that requires much less material. All toilets and faucets are water-saving, the cooling systems are not harmful to the ozone layer and energy-efficient triple glass is used on a large part of the facade. With a 'Smart Building' lighting plan in te office special luminaires only shines light in places where employees are present.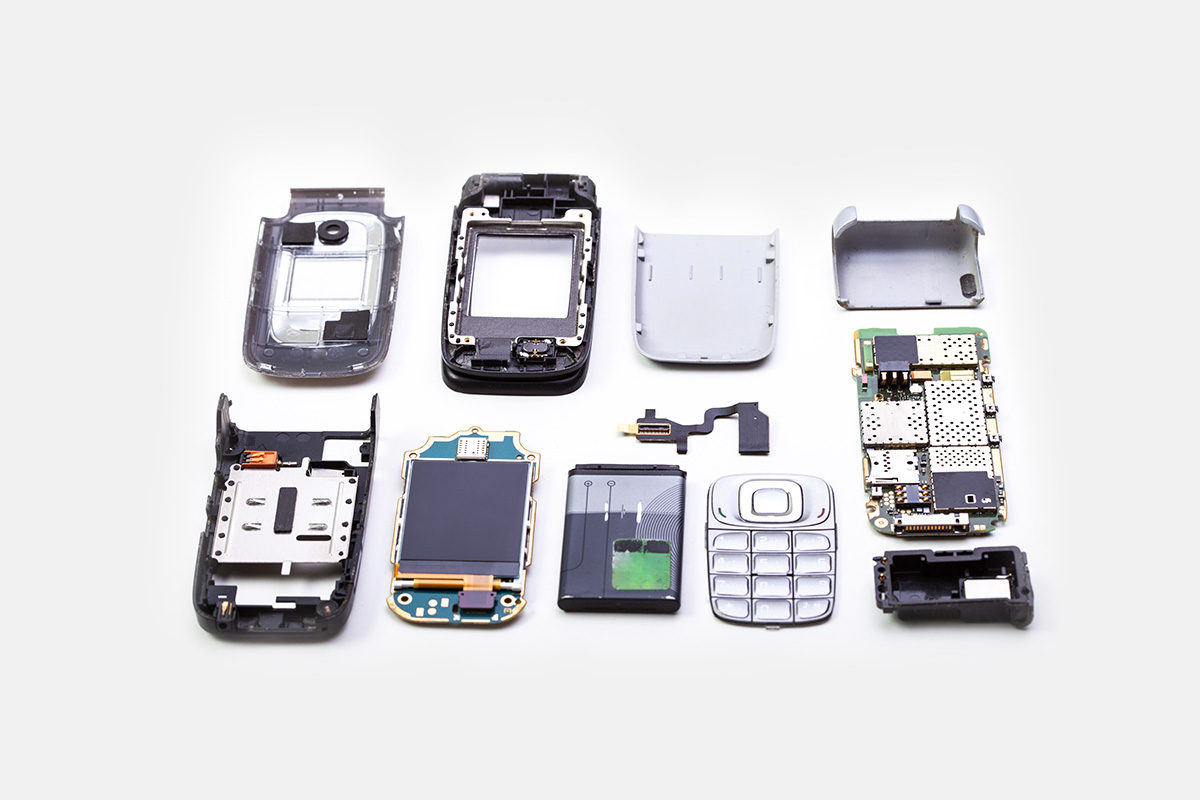 Circular company
The end of waste
We want to further reduce our environmental impact by reusing raw materials. KPN will become a circular company: together with our suppliers, we reuse or recycle used materials. Until we eventually produce virtually no more waste. Our goal is for virtually all new equipment in our networks and offices to be circular by 2025. We already collect obsolete equipment after use for recycling. In 2022, for example, we gave 90% of all old modems and set-top boxes a new destination
Less energy, raw materials and costs
This is how we help our customers make savings
Our services are also helping customers to consume less energy and raw materials. Such as interactive television, where customers no longer record their favorite series on a hard drive at home, but instead save it in the cloud. That means less equipment and less energy consumption: in 2022 alone our customers saved 170 million euros on their energy costs. According to independent consultancy firm Accenture, KPN services o er many opportunities to save on costs, energy and CO₂. You can find the details in the Smarter 2030 report.