Vision on security
Worry-free online

Increasingly, our lives are spent online. We do our shopping via the internet, store files in the cloud and share special moments via social media. Together we're generating ever more data. Who has access to these often personal details? How can we ensure that this data is secure? These are questions that keep KPN busy on a daily basis.
The more digital information there is, the greater the challenge is to protect it. We believe that everyone should be able to connect online worry-free, whenever and wherever. That's certainly true for our customers. But we also believe that digital networks should always enrich people's lives, wherever they are in the world, and never be a threat. Being connected makes life more free, easy and more fun. But this can only happen with a reliable and secure network.
KPN gladly takes this responsibility. The national digital infrastructure is close to our heart. It is the aorta that reaches all corners of the Netherlands. KPN has the resources and the people to protect this valuable network. 24 hours a day, 365 days a year. According to the highest security standards.
Security
Prevent, detect, respond and monitor. Simply put, this cycle forms the guidelines for the security of the KPN network. Each phase of the cycle has a dedicated team. For example, 'ethical' hackers step into the shoes of cyber criminals in order to search for weaknesses in our digital infrastructure and that of our customers. The Security Operations Center and the Computer Emergency Response Team monitor our systems 24 hours a day.
As a result, these specialized colleagues are able to signal and neutralize cyber attacks at an early stage. In addition, we collaborate with national and international organizations to share knowledge and jointly take measures that make our online environment safer. We also focus on users, for example by participating in large-scale publicity campaigns. After all, they are an important link in the online security chain and we are more than happy to help raise awareness.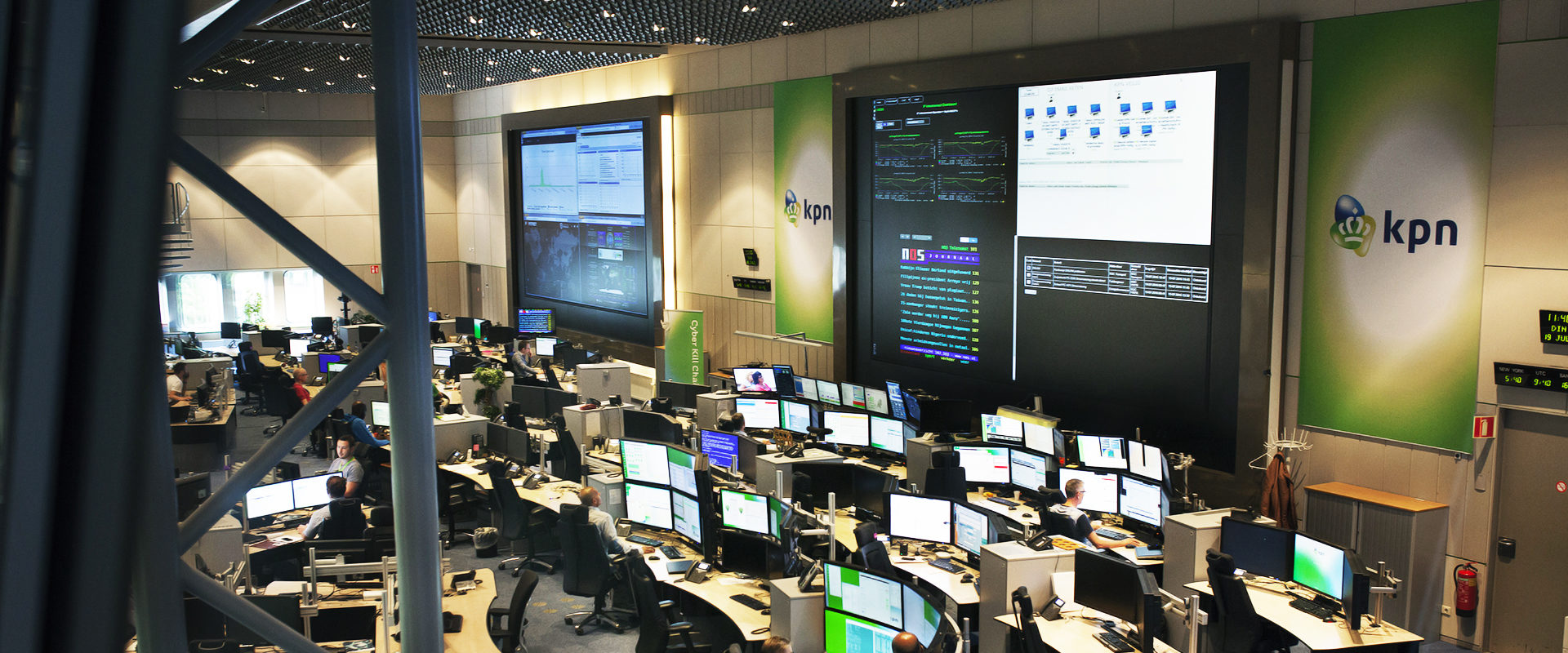 Privacy
For us, security is closely linked to privacy. You must be able to shield the life you lead online whenever you want to. Only those people you want to share your personal information with should be able to have access to it.
The right to privacy is a fundamental right for everyone in the world. KPN endorses that right and actively defends it. At a time when almost everything is recorded online, we are continually confronted with new dilemmas. The information that one person chooses to share publicly, another person wants to keep private. This means that we must constantly define new frameworks. We see it as our role to make sure the discussion about privacy stays on the agenda. We talk to users, business and social organizations. We also keep track of political decision making around this theme. For example, we keep a critical eye on legislation that gives intelligence services access to online information.
When it comes to privacy, we want our organization to be an example to others. That's why we set ourselves strict rules about how we handle the information streams that flow via our networks. What's more, we give external watchdogs permanent access to our processes. Because we see ensuring the confidentiality of communication as the foundation of our business. In our privacy statement we set out our commitment to our customers in detail.