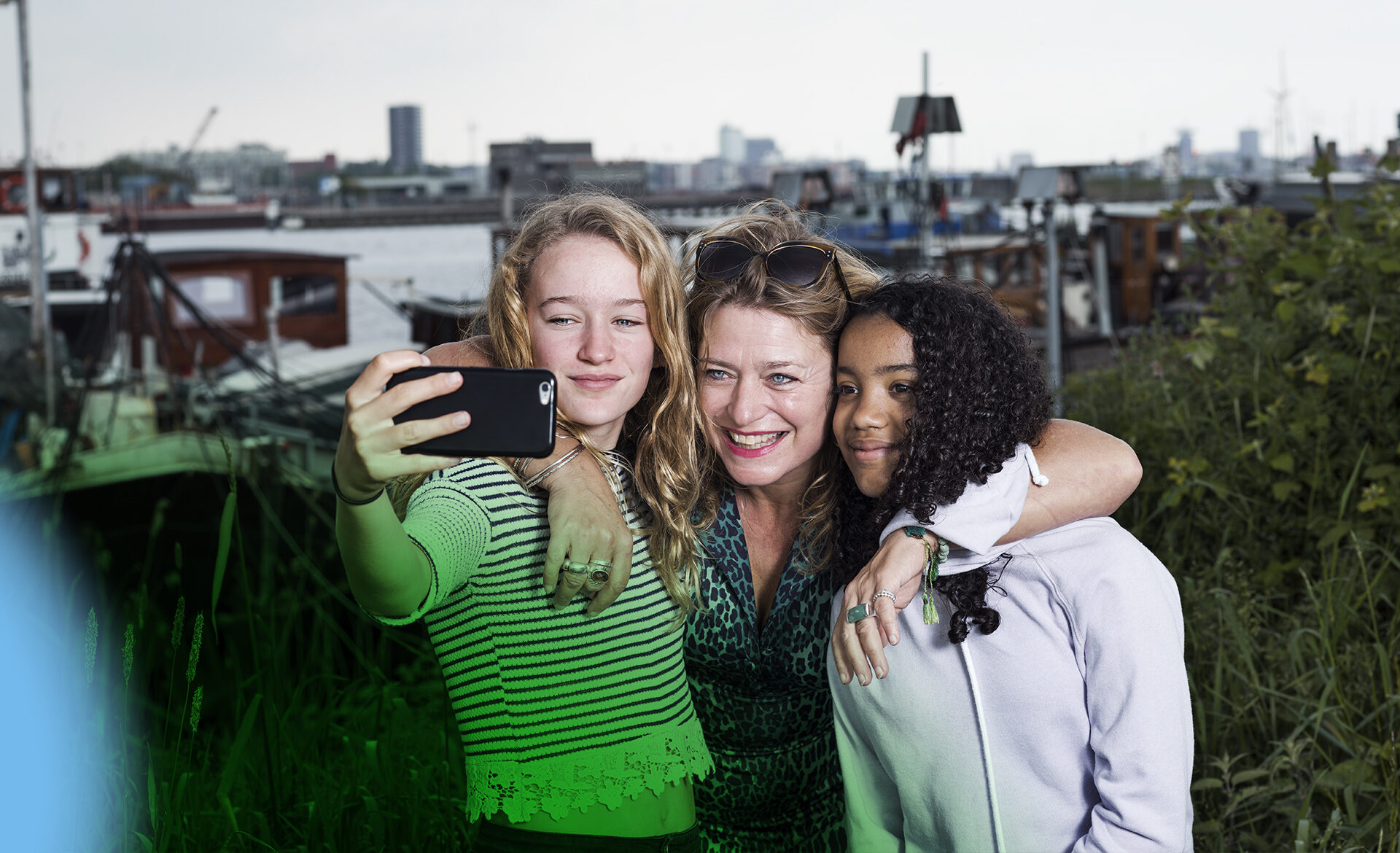 Our mission
The netwerk of the Netherlands
We believe in the power of connections. By connecting we make life more free, easy and more fun. We are the network of the Netherlands and have been connecting the whole of the Netherlands for almost 140 years: people and companies, to enable them to do more together.
We are passionate about offering secure, reliable and future-proof networks and services, enabling people to be connected anytime, anywhere, whilst at the same time creating a more prosperous and cleaner world.
In 1881, we established a public telephone network in the Netherlands. On a small-scale, our country was introduced to the wonder of telecommunication for the first time. This formed the basis for KPN's extensive network today, which reaches every corner of the country.
Then, we could only send 'beeps' via the telegraph; now, every second of the day vast amounts of information stream through our cables, antennas and transmitters. Telephone calls, but, above all, increasing amounts of data. From WhatsApp messages to television programs, from Spotify music to work documents. In addition, there are the bits and bytes that are sent without any human intervention. Smart meters that can communicate meter readings or garbage containers that report when they are full.
When you're connected,
time and location are no longer an obstacle.

We don't always give it much thought, but all this technology has a huge influence on our lives. Your smartphone keeps you in touch with the world around you. KPN's technology enables you to do what you like or what's important to you. To watch your favorite series when it suits you and to work wherever you want. If you're connected, you can feel free.

Time and location are no longer an obstacle.Technology is also making life more enjoyable in a less visible way. Smart applications that contribute to reducing energy consumption or increase the independence of patients and the elderly. They are helping the Netherlands become more sustainable, more secure and more enjoyable. And that's just the start. KPN's high-grade and finely tuned network is an inexhaustible source of opportunities. By connecting people, we're making life more free, easy and more fun. Now and in the future.

Our ambitions

How do we ensure that our technology helps life to be more free, easy and more fun? By setting ambitious goals. Our ambition for the next three years is to become the 'Digital Highway of the Netherlands. KPN wants to be the undisputed quality leader and trusted companion in the Netherlands for consumer and businesses. We will achieve this by building the best converged smart infrastructure, by focussing on the best customer experience and profitable converged services and to accelerate simplification and digitalization within our company.



We want to become even more a brand that people love. A future-proof high quality, lean telecommunications company with strong premium consumer and business relations. In doing this successfully, together with our expert and motivated employees we will be able to deliver organic sustainable growth of adjusted EBITDA and free cash flow.


In addition, we want to be frontrunners in sustainability. Despite the ever-increasing amount of data that is being sent via our networks, we're able to reduce our energy consumption every year. Since 2015, KPN has been operating 100% climate neutral and we only use green energy. In the future, we will continue to set ourselves goals that reduce environmental impact even further.

Technology must be comprehensible and simple. No effort. No fuss. Above all, it must be reliable. At home, at work and on the move. In order to provide this guarantee, we're constantly investing in innovation. So that, with the best products and services, our customers can feel free.