Vision on sustainability
The Green Connection
We see every day as a chance to do better. Such as playing our part in tackling the climate issue by finding the right tone for our transition to sustainable growth. KPN is the Green Connection and the world's most sustainable telecom company.
Wherever you are in the Netherlands, you're always connected to the world. And that offers endless possibilities. Watching your favorite television series whenever you want or meeting with your colleagues via a video conference. It's convenient, for sure. But without noticing, you're also contributing to a greener Netherlands. On-demand television means that there is no longer a need for DVDs and for meetings it's no longer necessary to get in your car and drive across the country. Independent research shows that the negative impacts of telecoms infrastructure on the environment are dwarfed by the positive effects. In this way, KPN is making a structural contribution to reducing CO₂ emissions, fine dust and the use of fossil fuels. If we want to maintain the quality of life we enjoy today, we must invest more in ICT. Fortunately, this realization is gaining more traction globally.

We've been working for years towards a sustainable future. KPN's technology is an important tool for helping existing processes run smarter and more efficiently. That way, we save time, we reduce costs and we save energy. There's a huge amount possible already with the smartphones that everyone has now. But KPN looks even further ahead. That's why we've developed the LoRa network, which allows devices to communicate with each other. For instance, it means the council's waste management services are able to check remotely whether the litter bins are full. The garbage truck can then skip all the empty bins. Annually, this can save a city thousands of unnecessary kilometers – and therefore also reduce CO₂ emissions. Connected cities are green cities.
Circular
We're helping our customers be more sustainable and more environmentally friendly. What's more, we're continually reviewing our own organization. We're very aware that our business activities have an impact on the planet. The manufacture of KPN devices requires raw materials and we're one of the largest energy consumers in the Netherlands.
It is clear that we must make choices that limit the negative impact on our living environment as much as possible. We're doing this at all levels of our organization. For example, by encouraging employees to work from home in order to reduce mileage. We ensure that our television customers can save recorded programs in the cloud instead of locally. That way, there's no longer a need for a hard disk in set-top boxes. This saves raw materials and, what's more, the equipment lasts much longer.
We're using materials that can easily be given a second life in the production of devices. Our starting point is the 'cradle-to-cradle' strategy. Our goal is to be using almost 100% reusable materials by 2025. This means that we're already looking critically at everything that we build or produce. For example, at the construction of the High Tech Data center in Eindhoven, which is 100% circular.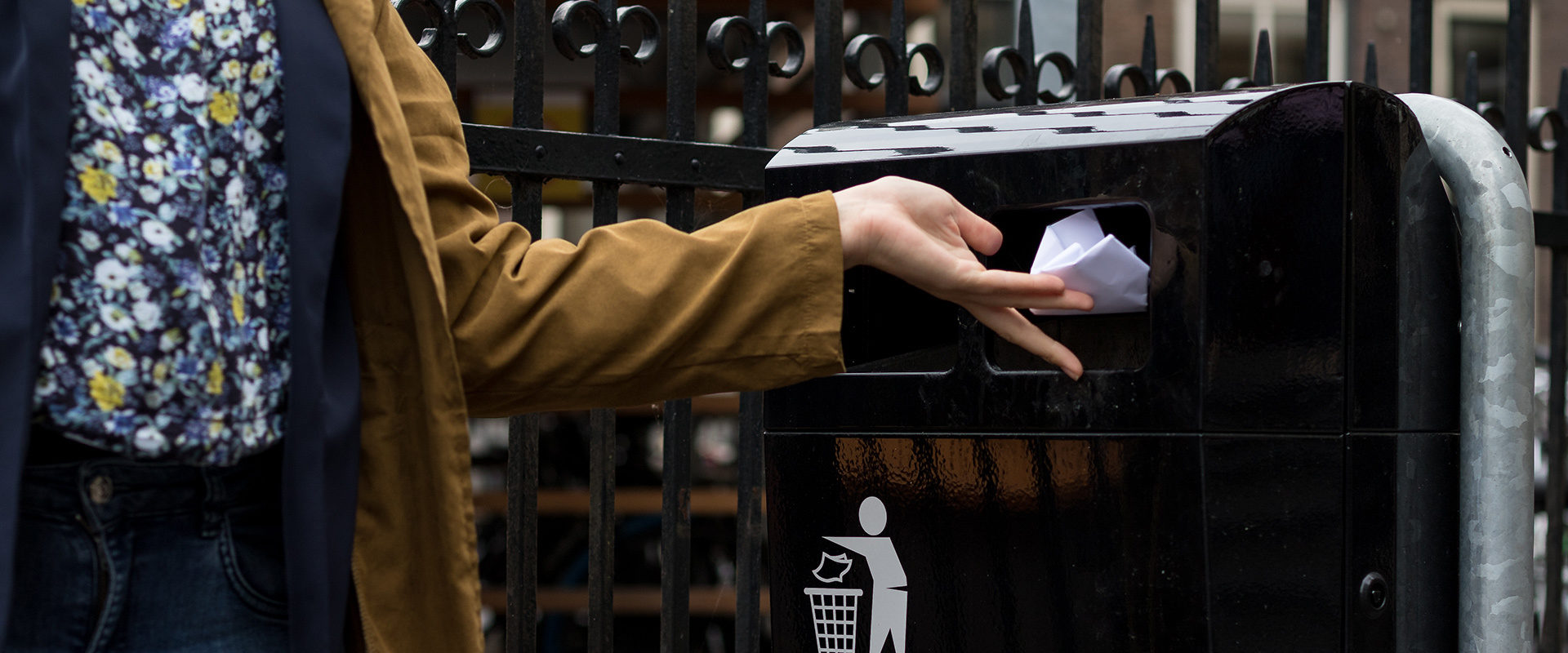 Climate neutral
The biggest challenge for KPN is the increasing energy consumption, which is inseparable from the growing stream of data that is sent via our network. We are pioneers and have already spent years working on fully sustainable energy consumption. Our business has been climate neutral since 2015. We've been among the world's leading green telecom companies for years.

Awareness about sustainable energy consumption is rooted in our business. We remain committed to setting ourselves new goals. KPN is committed to the goals of the international climate agreement concluded in Paris in 2015 (COP21). This sets out far-reaching measures to counter global warming. At a national level, we've adopted the aims of the Dutch Energy Report, which includes agreements about sustainable energy sources and the reduction of CO₂ emissions.
Human well-being
For KPN, sustainability is closely linked to human well-being. We want to make a structural contribution to enhancing the quality of life in the Netherlands. As an employer, we want to encourage employees to get the best out of themselves. As a service provider, we offer our customers the best possible service. We expect our suppliers to deal with their staff and the environment responsibly.