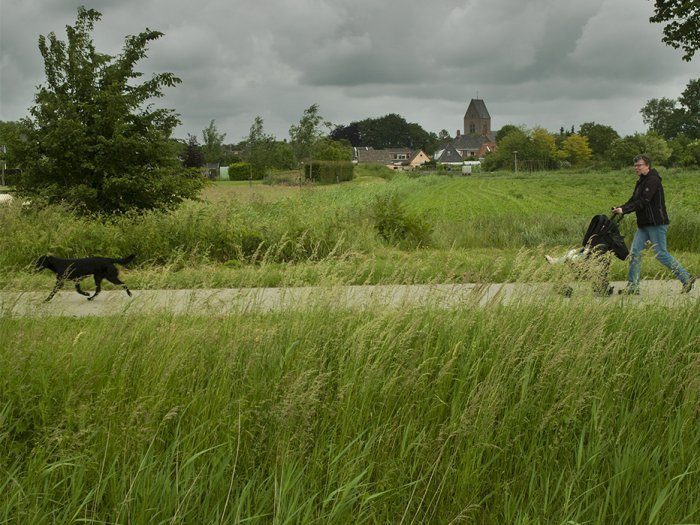 07 May 2019 - Our network
Faster internet available outdoors in all rural areas thanks to innovative technology
From today, 'Sneller Internet Buitengebied' (faster internet in rural areas) is available throughout virtually all rural areas in the Netherlands. Thanks to the innovative combination of the fixed and mobile networks of KPN, customers will get a comfortable broadband experience that is up to 30Mbps faster.
The internet connection is made via the fixed network, with the mobile 4G network being used as an accelerator. Inhabitants of rural areas therefore get up to 30Mbps of extra speed on top of the fixed connection and can enjoy a faster and more stable internet than before.

Sneller Internet Buitengebied is available from today at around 440,000 addresses in rural areas and is provided free of charge in addition to the current range of KPN internet subscriptions.
KPN has tested "Sneller Internet Buitengebied" extensively in the last two years, firstly in the area of Nijkerk and the capacity has been increased in stages. Now more than 30,000 KPN customers living in rural areas make use of this technology every day.
The service is available to customers in rural areas with a download speed of less than 30Mbps. For further information: kpn.com/buitengebied
Considerably higher download speeds

Current internet speed in rural areas

< 30 Mbps

Sneller Internet Buitengebied*

> 30 Mbps

8 Mbps

38 Mbps

16 Mbps

46 Mbps

28 Mbps

58 Mbps
*) Broadband speed will be up to 30 Mbps faster thanks to 4G accelerator.