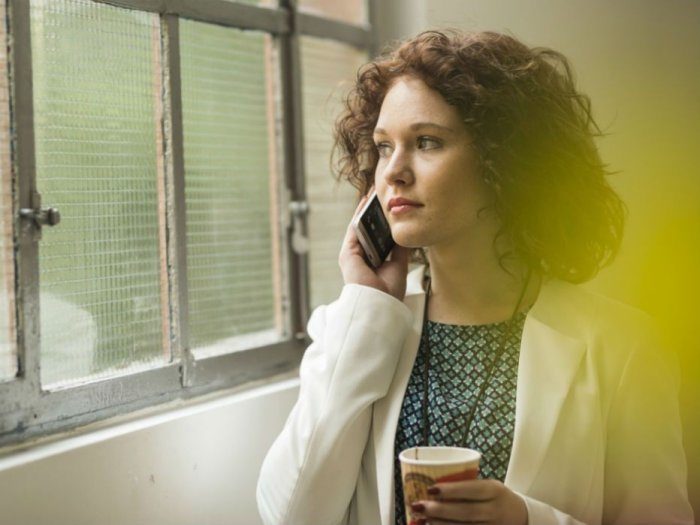 This article is only available in Dutch.
30 October 2018 - Ons netwerk
KPN verbetert gebruikerservaring met mobiel bellen en sms'en over wifi
KPN introduceert vandaag mobiel bellen en sms'en over wifi, als aanvulling op bellen via 4G (VoLTE). Hierdoor wordt het ook mogelijk om bereikbaar te blijven en gesprekken op te zetten of sms'jes te ontvangen op die plekken waar het mobiele netwerk moeilijk doordringt, denk aan goed geïsoleerde nieuwbouwhuizen en kantoorgebouwen.

Wanneer het mobiele signaal onvoldoende is en er in de buurt wél een wifi-netwerk aanwezig is, schakelt het mobiele toestel automatisch over op wifi. Zo kunnen klanten blijven bellen en sms'en zonder dat de verbinding verbreekt of vertraagt. Zodra het mobiele signaal weer voldoende aanwezig is, schakelt het toestel automatisch weer terug naar het mobiele netwerk. De kwaliteit van bellen en sms'en via wifi is afhankelijk van de kwaliteit en sterkte van het wifi-signaal.
'Mobiel via wifi' is de afgelopen tijd uitgebreid getest, in samenwerking met Samsung. Vanaf vandaag is deze oplossing beschikbaar voor klanten die reeds gebruikmaken van 4G Bellen (VoLTE) en beschikken over een Samsung smartphone met de juiste software-update. KPN verwacht medio november ook ondersteuning voor iOS 12.1, voor de iPhone 6 en hoger.
Meer informatie Mobiel via wifi wordt gefaseerd geïntroduceerd, voor meer informatie zie: www.kpn.com/mobielviawifi