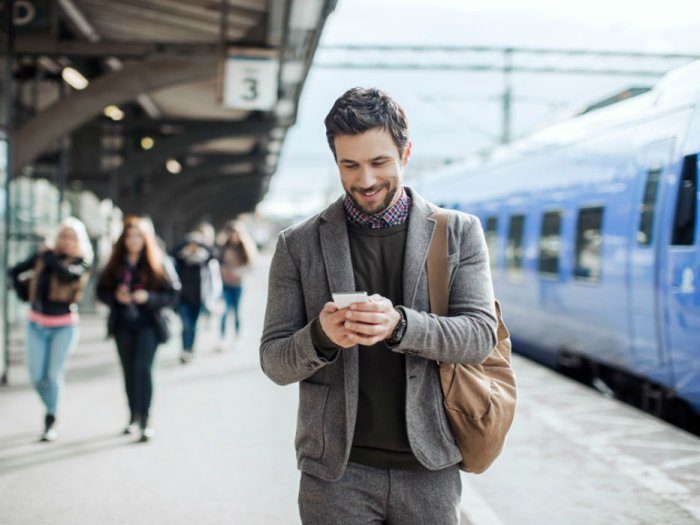 This article is only available in Dutch.
05 September 2016 - Ons netwerk
KPN introduceert nieuwe mobiele abonnementen
Klanten kunnen hun abonnement in de EU gebruiken zoals ze in Nederland gewend zijn.
KPN introduceert vanaf 26 september 2016 nieuwe mobiele abonnementen waarmee klanten in de hele EU mobiel kunnen internetten, bellen en sms'en. Hiermee speelt KPN in op de toenemende behoefte van klanten om overal online te kunnen zijn, óók tijdens vakanties in het buitenland.

Klanten van KPN hoeven zich geen zorgen te maken over onvoorziene buitenbundelkosten. Wanneer de bundel op is, kunnen klanten data bijkopen of wordt in Nederland de snelheid verlaagd. In de EU wordt internet dan automatisch uitgezet.
KPN Compleet-klanten KPN-klanten die een mobiel abonnement combineren met producten voor thuis krijgen bij KPN extra voordelen zoals € 5,- korting per maand, gratis onderling bellen met KPN-nummers, onderling MB's delen en dubbel zoveel MB's, minuten én sms'jes. De verdubbeling van MB's geldt ook in de hele EU voor de Zorgeloos klanten. Ook kunnen klanten met Interactieve TV kiezen voor een gratis tv-pakket zoals Fox Sports Eredivisie.
Abonnement en toestel Klanten kunnen straks kiezen uit één van de zes abonnementen met data, belminuten en sms'jes als basis. Als ze daar een toestel bij willen, kunnen ze deze er los bijkopen. Klanten krijgen de keuze of zij het toestel in één keer of juist gespreid willen betalen.
Er geldt een fair use policy. Kijk voor alle informatie over de nieuwe mobiele abonnementen op kpn.com/nieuwmobiel.