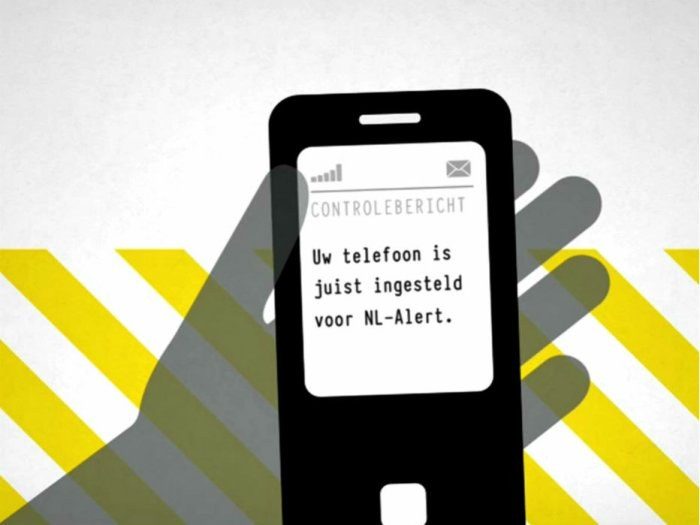 This article is only available in Dutch.
07 December 2015
NL-Alert nu voor iedereen te ontvangen via 4G
Vandaag om 12 uur gaat er een NL-Alert controlebericht uit. Vanaf nu kunnen al onze klanten het bericht ook via 4G ontvangen.
Twee keer per jaar zendt de overheid een NL-Alert controlebericht uit. Het is een belangrijke test om te kijken of alles naar behoren werkt. Zo kunnen we zien of en waar er eventueel problemen zijn. Die verantwoordelijkheid draagt KPN samen met de overheid, toestelproducenten en andere providers. Samen moeten we ervoor zorgen dat het bericht in heel Nederland ontvangen kan worden. Verder is NL-alert een herinnering voor iedereen om zijn of haar mobiele telefoon te controleren op de juiste instellingen.
NL-Alert over 4G
Waar we bij de vorige test in juni al een deel van onze klanten het controlebericht via 4G konden ontvangen, kunnen vanaf vandaag alle klanten met 4G dat. Vanaf 1 december van dit jaar is het voor alle providers wettelijk verplicht dat hun netwerken geschikt zijn voor verzending van NL-Alert over 4G.
Instellingen
Of je het bericht ook daadwerkelijk ontvangt is van een aantal factoren afhankelijk. Daarvoor moet het toestel geschikt zijn om NL-Alert te ontvangen, moeten de instellingen juist zijn en wordt er geen bericht ontvangen als de telefoon uitstaat of als er geen bereik is. Op de website van NL-Alert kun je via de instelhulp kijken of je toestel geschikt is en of het juist is ingesteld.
Wat is NL-Alert ook alweer?
NL-Alert is een waarschuwingssysteem van de overheid dat bij calamiteiten berichten verstuurt naar mobiele telefoons in een specifiek zendgebied via cell-broadcasttechniek. Deze techniek zendt, via een soort radiosignaal, tekstberichten naar alle geschikte mobiele telefoons in een bepaald gebied via mobiele zendmasten. In het bericht staat wat er aan de hand is en wat je op dat moment het beste kan doen.