Dutch football
Proud sponsor and fan of Dutch football

Football is connected to the Netherlands, our culture and our history. It is the country's most popular sport. KPN supports Dutch football across the board, from the Eredivisie to amateur football, the Lionesses and of course Orange! KPN. The network of Dutch football.
We use our ICT and telecom services to make the life of the millions of active and passive Dutch football lovers easier and more fun. With technology we connect the fans with their footballing heroes.
This is what we're doing for Dutch football: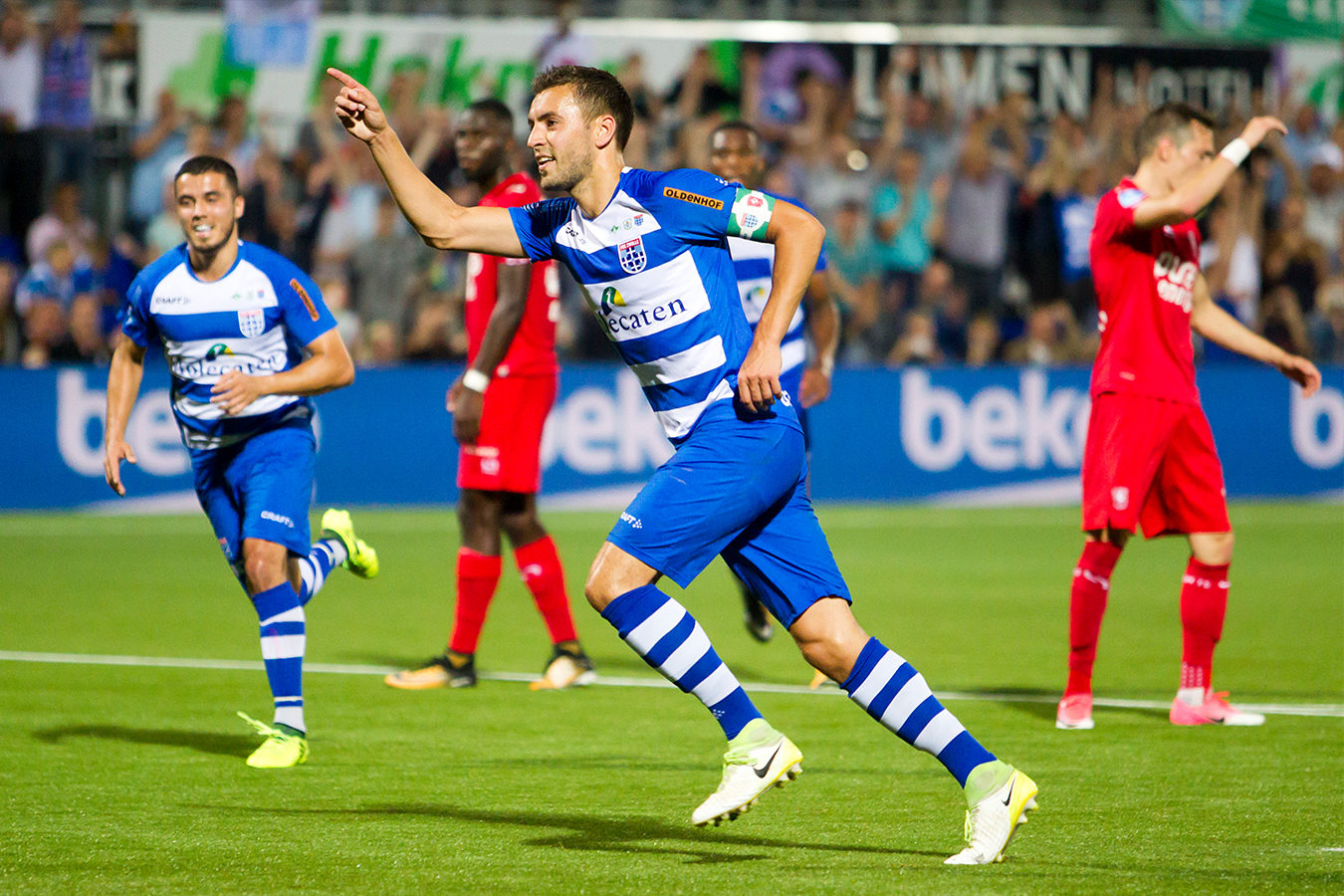 Lead sponsor of the Eredivisie
KPN is proud to be the lead sponsor of the Eredivisie since 2017. We offer our customers a selection of 'live' Eredivisie matches for free on the FOX Sports Eredivisie channel. In order not to miss a goal from your favorite club, we also offer the total package on FOX Sports. So you can watch all matches from the Eredivisie and international sports.
The KPN Goal Alert app allows fans to watch on their smartphone the pictures of the goal that 'their' club has just scored. KPN mobile customers can also get all the weekly highlights of all the Eredivisie matches, KNVB Beker and the Lionesses automatically and free of charge via the app.
Do you want to attend a match live? Then register with KPN seaters.
For the years ahead we have various products and services in the pipeline that will enhance the experience of Dutch football fans both inside and outside the stadiums.

KPN has been a partner of the KNVB (Royal Dutch Football Association) since September 2017. With this partnership KPN supports Dutch football across the board, from the Dutch national men's and women's teams to the local amateur associations. This partnership makes it possible for our customers to discover the sport in a variety of ways: exclusive football incentives as match tickets, 'Trainen met Oranje' football clinics, an exclusive KPN football camp on the KNVB campus and various prize draws centering on matches. On the 'Oranjepleinen' – the places where supporters gather before matches – KPN organizes a variety of activities.
We offer amateur associations a variety of ICT and telecom services. These include KPN Hotspots for secure Wi-Fi, cloud services that facilitate mobile payments, and narrowcasting which allows associations to watch channels such as Fox Sports Eredivisie.
Through our partnership with the KNVB we also connect vulnerable sections of society with Dutch football via the KPN Mooiste Contact Fonds.
For example, the fund organizes KPN Football Friends Day and Christmas dinners take place for a total of 850 elderly people at 17 Eredivisie clubs every year.
We are partner of a number of large sports facilities where visitors can enjoy football. Read more about these partnerships.