Telfort
Enjoy the benefits
Telfort offers customers telephony, internet and television. A brand that stands for good quality at fantastic low prices. For consumers and business users.
Telfort is for the cost-conscious consumer. An all-round telecom provider of telephony, internet and television. Quality, but at a low price. Telfort is a brand for those seeking value for money. Telfort customers are of all ages and in all income brackets. A target group that is economically, functionally and traditionally minded and frequently chooses for certainty and benefit.
Clear basic services
Telfort customers are cost-conscious, like things to be transparent and above all are unwilling to pay a lot for things they don't need. That's why Telfort offers low-cost basic services with options to expand them at an extra charge. The brand is clear and cost-conscious, with the capacity to surprise. With smart solutions and an optimistic tone.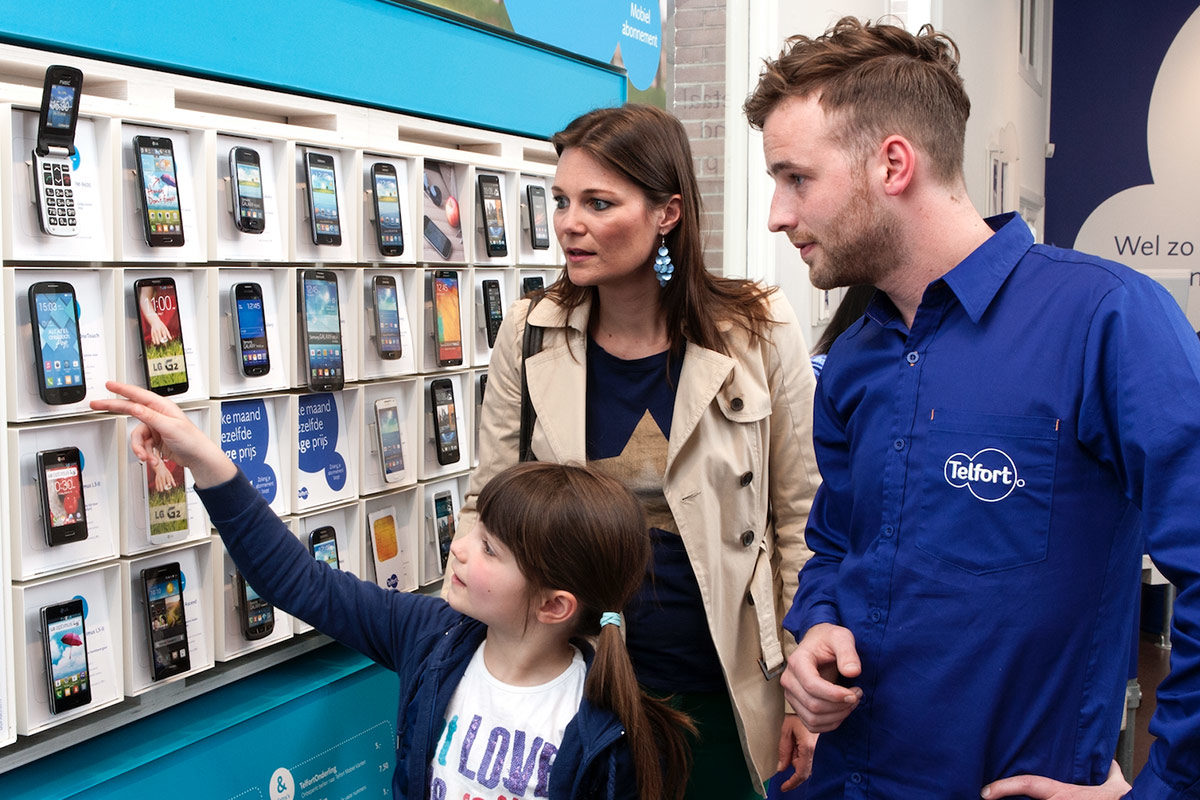 Facts about Telfort
Most important activities: internet, telephone and television. For consumers and business users.
Year of establishment: 1996, part of KPN since 2005.
Shops: 29 own-brand shops.
Particulars: the face of Telfort is the ex-millionaire Hans. You can see him in Telfort commercials and on his own YouTube vlog.