Cam IT Solutions
ICT as a support service
CAM is a service-oriented knowledge organization focused on worry-free ICT infrastructure. The company specializes in centralized management of business applications from a cloud platform that is continuously managed and always developing.
CAM's platform services are linked to current issues regarding flexibility, mobility, availability, performance, security and management.
CAM has built its knowledge and expertise over more than 25 years. From our vision of ICT as a support service, we have been developing the 4-Layer Architecture Model since 1995. Today, this forms the basis of our successful ICT infrastructure platform.
CAM is strongly market focused and the success of its Cloud Platform and Co-sourcing model is proven by an extensive list of testimonials from hospitals, healthcare institutions and public bodies.
CAMCUBE
In response to a growing demand for worry-free, outsourced and managed ICT services, CAM has recently developed the CAMCUBE Platform. This unites the technical ICT infrastructure and the technical management. Organizations that house their ICT in this platform benefit from an extremely flexible and always current ICT infrastructure, the quality of which is always guaranteed.
In this way, CAM is responding to changes in healthcare. The costs are rising in this sector and more results are expected in less time and with fewer people. Efficient processes, excellent and reliable ICT and 24/7 access to the correct data are crucial to making this happen.
The CAMCUBE is the virtual private ICT infrastructure (Private Cloud) for healthcare that customers can buy or lease. The platform provides flexible and necessary virtual resources (storage, server and network) in the form of customer applications that are easily accessed by care users via a highly secure 'front door'. Regardless of location, connection, time or device (Personal Cloud).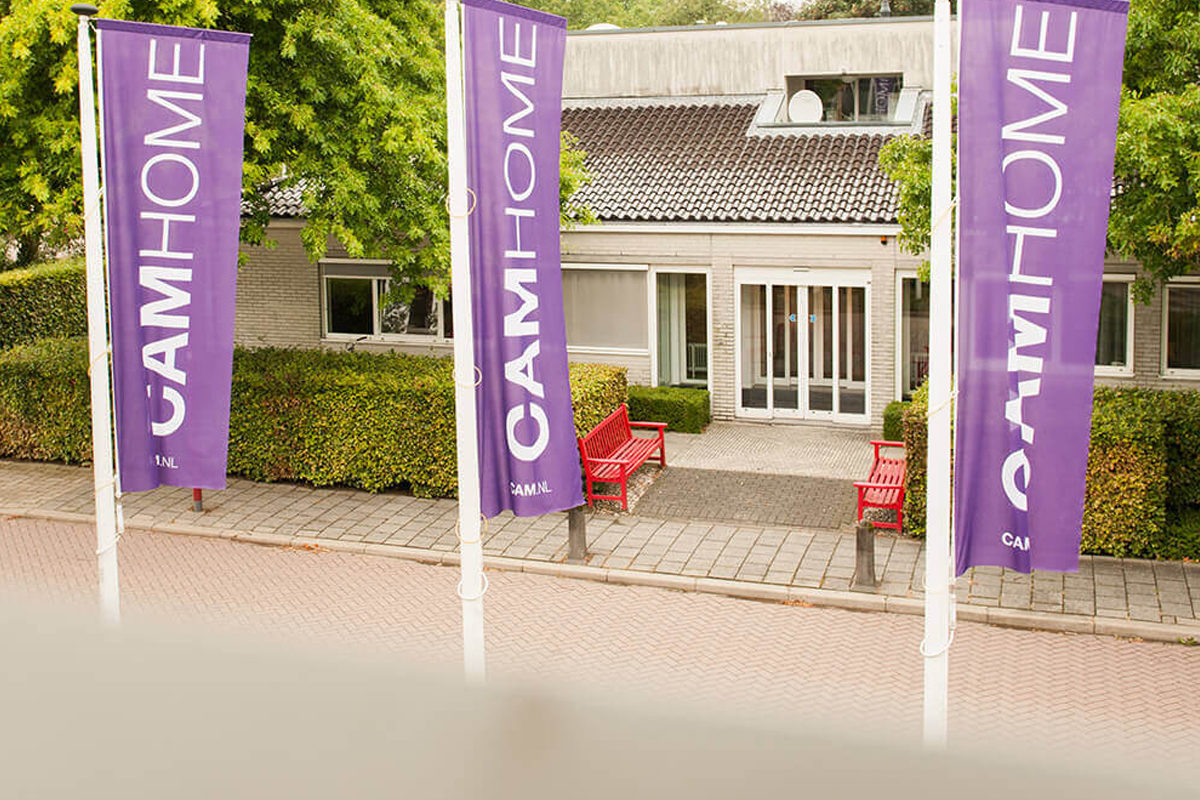 Facts about CAM
Most important activities: The CAMCUBE.
Year of establishment: 1997, part of KPN since 2017.
Particulars: CAM supports 50.000+ workplaces with the CAMCUBE