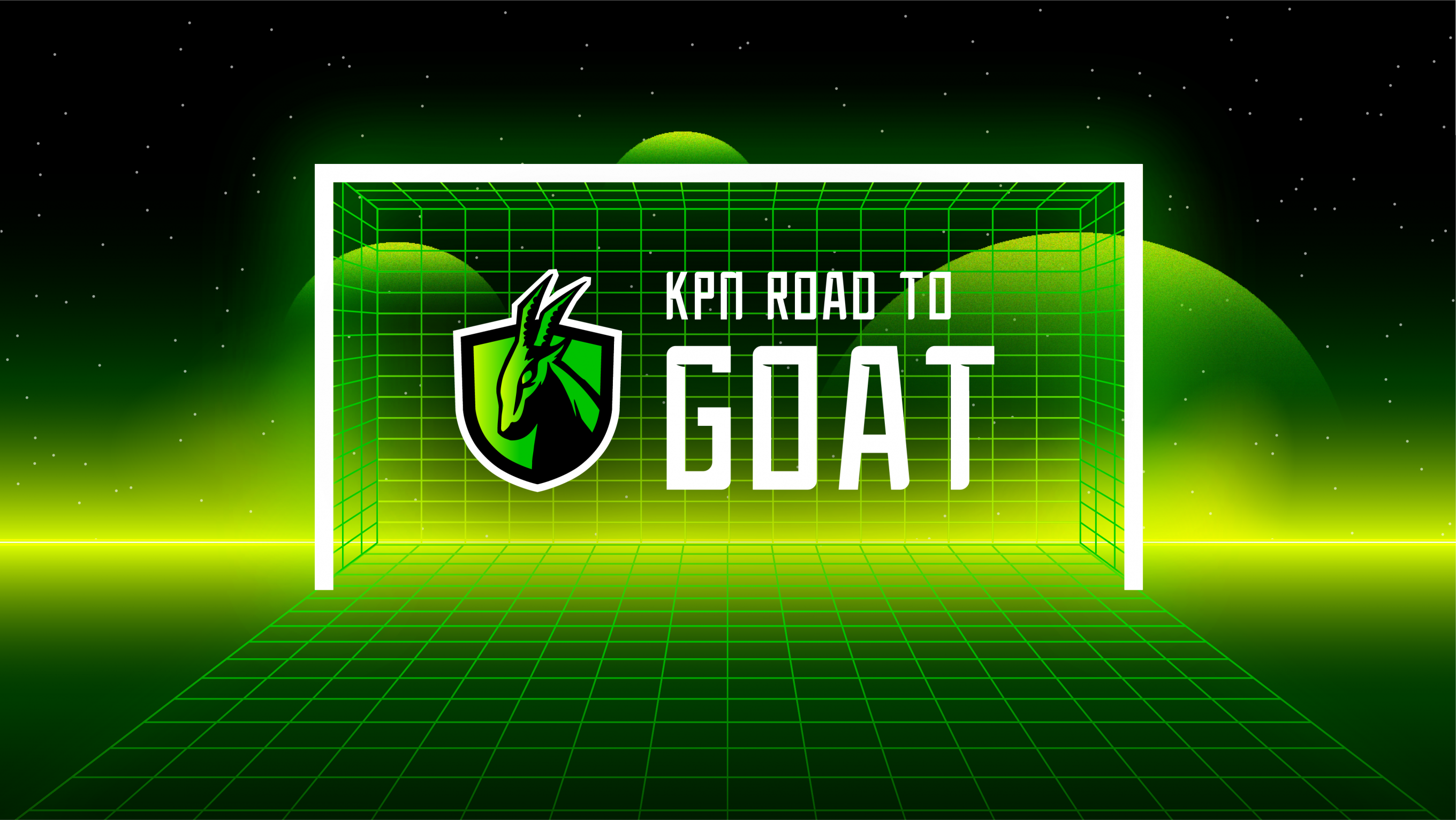 01 June 2021 - Our network
KPN brand new online FIFA Esports video format
Koen Weijland (national E_Oranje coach) and Raoul de Graaf (FC Roelie, Bankzitters) present a six-part YouTube series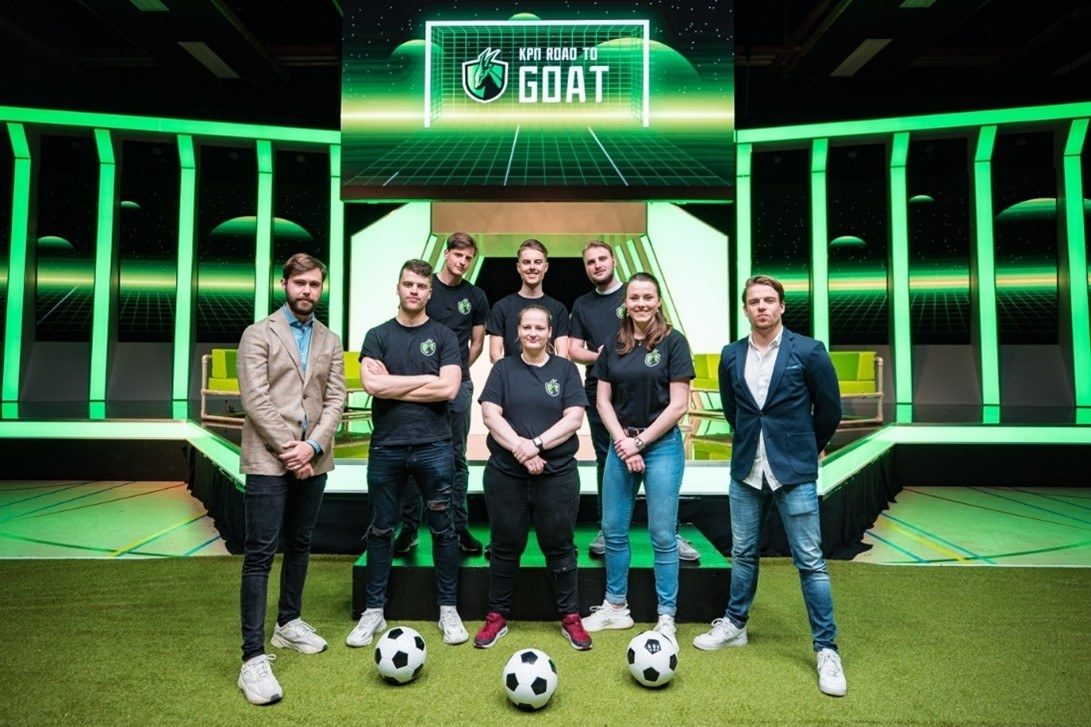 In 'KPN Road to GOAT', Raoul de Graaf (FC Roelie, Bankzitters) and Koen Weijland (national E_Oranje coach) go in search of the 'FIFA GOAT 2021' (Greatest Of All Time) within the eDivisie and E_Oranje community. They are looking for a FIFA fan in all respects. During the series, six talents are tested for various GOAT qualities: physical, mental, skills, entertainment, and knowledge in, among other things, a 'Reality battle' and a 'FIFA challenge'. It's about the full package. Because, in addition to being a good gamer, a real GOAT is a fantastic entertainer and can also handle a real ball.
"E-sports and gaming are the fastest growing sports communities in the world," says Mark Versteegen, Director of sponsorship at KPN. "With our super-fast 5G and fiber network, KPN is the network for gaming in the Netherlands. 'KPN Road to GOAT' is an extension of our existing partnerships with the KPN eDivisie and the Royal Dutch Football Association's (KNVB) E_Oranje. It is also a wonderful expansion of the successful KPN YouTube format 'Legends of Gaming' and our support for the Dutch Rocket League Team that qualified for the Olympic Games in Tokyo earlier this week."
As a sponsor of the Eredivisie and the KNVB, KPN has been involved intensively in Dutch football for years. KPN supports the sport across the board, from the Eredivisie, the national team, and the successful Lionesses, to local amateur football clubs. With the sponsorship of the eDivisie and E_Oranje, KPN is also able to connect with Dutch gamers. Earlier today, KPN announced an exclusive game deal with Microsoft.
The series kicks off on 31 May and, from then on, will be shown weekly on KPN's YouTube channel and on Beleef KPN, TV channel 41.