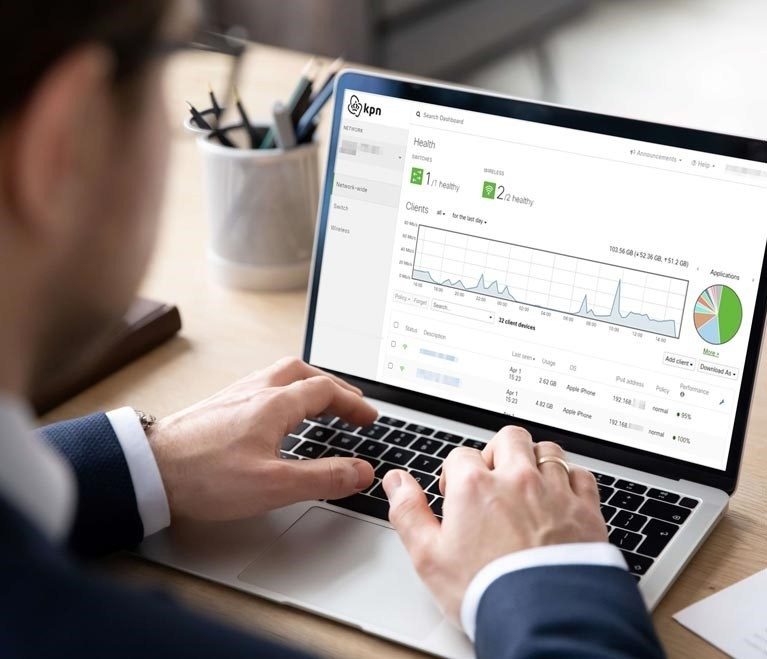 06 April 2021 - Our network
Hassle-free WiFi in the office
For many companies, excellent, secure Wi-Fi at work is an essential condition for good business operations – and following COVID-19 this will be true again for virtually all companies. However, managing one or more top-quality Wi-Fi networks simply and securely is no easy matter. The new KPN service Premium Wi-Fi is a fully managed service, a total Wi-Fi solution providing high-end Wi-Fi access points, a cloud-based online management portal and advanced security.

In today's rapidly digitizing society it is more important than ever to be "always digital in business". It increases your company's productivity and ensures that you can serve your customers efficiently. An essential element in this is excellent, secure Wi-Fi in the office that you have no need to worry about, so you have more time to focus on doing business.
Read more on our business blog.