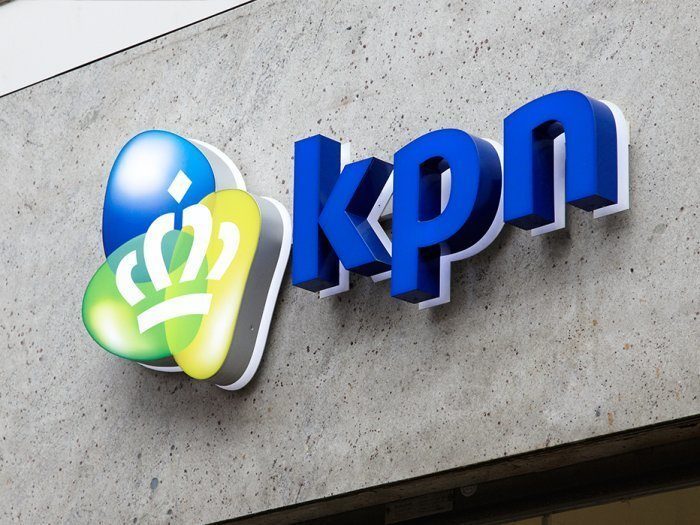 16 March 2020 - Our network
Update: KPN is taking additional measures as a result of coronavirus
Latest update: 28-04-2020
For the latest updates, read this special page about KPN and measures due to the corona virus
Because of the COVID-19 coronavirus the Netherlands and the world find themselves in an exceptional situation. As a responsible telecom operator and employer, KPN is taking measures to protect employees and customers and to guarantee the continuity of its services so that customers can work from home and people in the Netherlands remain connection with each other.
Keeping the Netherlands connected
As the whole the Netherlands is making substantial use of the KPN network, we are seeing a considerable rise in the use of our network and a shift in traffic in the network (more from home, less from the office). We are seeing a sizable increase in the number of mobile calls and a rise in internet traffic. Our network is equipped to handle peak load, which usually occurs at the weekend, and at present the network can deal with the increase in business and consumer traffic.
The use of our network by consumers is several times greater than the business usage. Watching TV and video streaming take up proportionately the most capacity, and the greatest network load normally occurs at the weekend when customers tend to watch more TV than during the week.
In these exceptional times we are taking exceptional measures. We are therefore currently restricting our network maintenance work to the most essential. In addition, we have several options for coping with peak load and to further increase the capacity in the event that this becomes necessary. In any case we are monitoring the situation very closely and, as always, we monitor our infrastructure and that of our customers 24 hours a day, 7 days a week, 365 days a year. Our primary task is to keep the Netherlands connected.
Protecting customers and employees
KPN is minimizing the physical contact between members of staff and between employees and customers. Since last week employees have been working from home as much as possible. This applies also to the employees that manage and monitor our networks. Where this is not possible, we split up teams and allow them to work from various KPN locations.
Service to customers
We are helping our business customers with the increased demand for bandwidth, for example by upscaling the homeworking capacity or the VPN connections so as to facilitate working from home. Businesses and organizations can get in touch with their regular contact persons at KPN for this. For business customers this is the assigned account manager or Business Partner.
We have made all the necessary arrangements to be able to serve customers remotely, online via kpn.com and by phone. Additional capacity has been taken up at these customer entry points.
Physical contact with customers is temporarily being restricted as much as possible. This applies to customers in the consumer market as well as those in the business market.
That is why on March 17 all the KPN stores were closed until further notice. On March 20 KPN reopened 16 stores across the Netherlands where customers can go with questions and for products and services, in a way that is safe for both customers and employees. More information and an up-to-date list of the stores that are open can be found on www.kpn.com/corona.
KPN has decided to limit the activities of engineers at customers' premises (both for consumers and business customers) to restoring the service and to connecting customers to our network and upgrading the connection. The aim of this is to continue guaranteeing the continuity of service for our customers as much as we can. Additional precautions are taken for the technicians in accordance with the Dutch Government's Safe Working Together Protocol.
For the time being, the work carried out by engineers on our infrastructure, such as installing our fiber optic network and modernizing our mobile network, is subject to stricter safety and health measures. Additional precautions are taken for the field engineers in accordance with the Dutch Government's Safe Working Together Protocol. Arrangements to observe these rules have been made with third parties working for KPN.
More information about our service provision can be found on kpn.com/corona.
Collaboration with suppliers
KPN maintains close contact with its suppliers for the delivery of products. To be able to guarantee the continuity of delivery to our customers, we have made arrangements with our suppliers about provisioning and we are in close consultation with them over the measures they are taking against the coronavirus.
Because of the outbreak of the coronavirus the delivery of certain products may take longer than you would expect from KPN, subject to the situation in the suppliers' production chain. We notify customers as soon as possible of any delays in delivery.
Initiatives: KPN helps
KPN is keen to support consumers as well as the business community in these exceptional times in and has therefore taken a number of initiatives. Examples include making conference numbers available free of charge, not charging mobile calls outside the bundle for large business and KPN EEN customers and temporarily making extra channels available via interactive TV at no extra costs.
In addition, KPN supports a number of initiatives with the provision of hardware, access and service, with a focus on healthcare and education. An overview of these initiatives, promotional conditions and further information is available at kpn.com/kpnhelpt.
Finally, KPN is doing everything it can to keep the Netherlands connected and, along with our customers, to contribute to the health, solidarity and economy of our society. We are keeping a close eye on the situation and will take further measures if required.
kpn. The network of the Netherlands