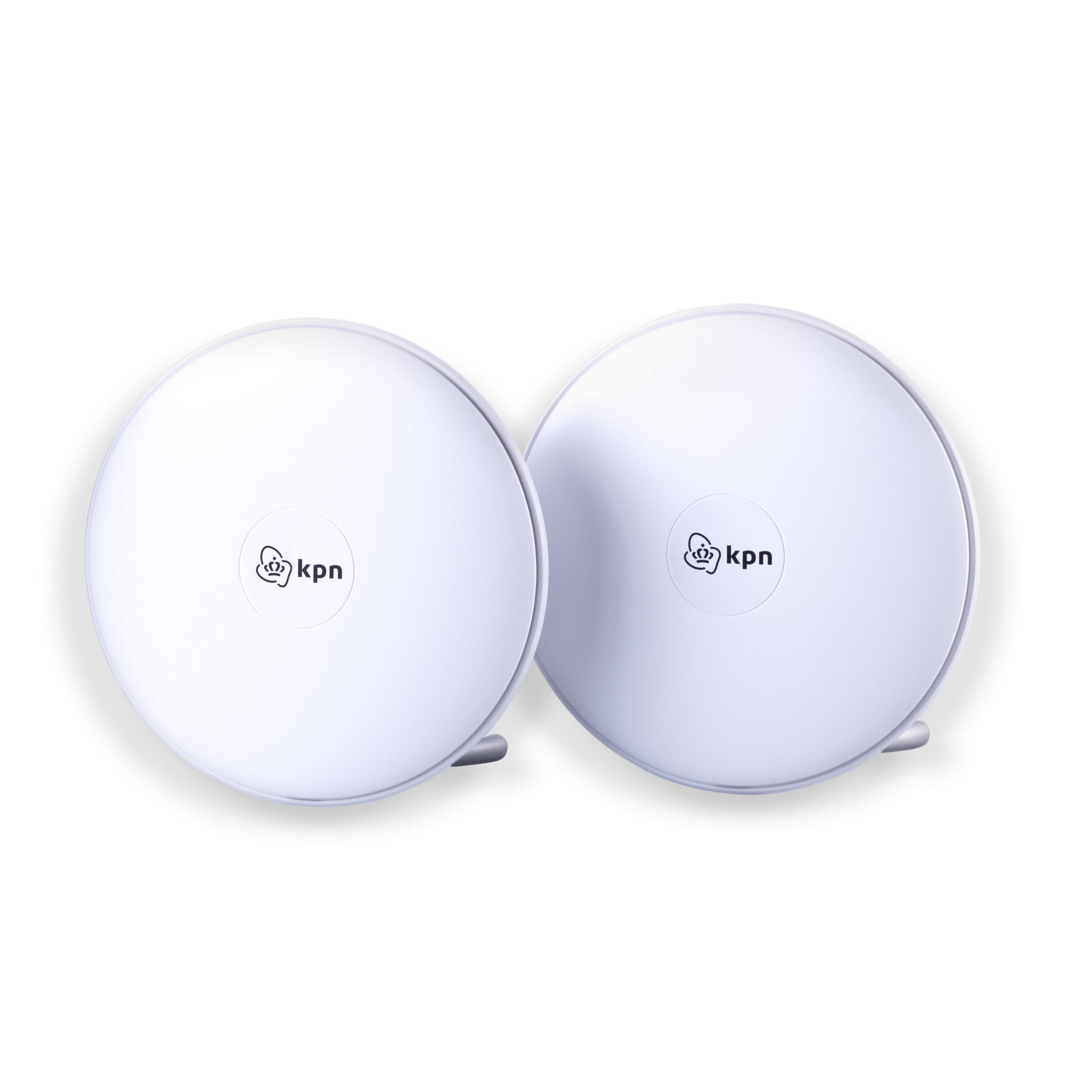 27 January 2020 - Our network
KPN SuperWifi with innovative mesh technology for faster internet
KPN is expanding its WiFi offer for customers with the introduction of KPN SuperWiFi, a simple to install and powerful WiFi solution for customers and small business customers who want even faster internet at home or in the office.
With KPN SuperWiFi points, customers can create a reliable and fast WiFi network anywhere at home or in a small office, without having to drag any cables along. This solution makes it possible, for example, to stream uninterrupted HD content such as YouTube and Netflix at high WiFi speeds, even in the attic.
Innovative mesh technology
This WiFi expansion uses innovative mesh technology. In combination with the WiFi Manager and the KPN Thuis app, the well-designed SuperWiFi points can be installed and optimized quickly and without any technical expertise. The SuperWiFi points automatically take the login and password data from the modem and work cleverly together to distribute the bandwidth so that connected devices automatically connect with the best WiFi signal. The WiFi Manager in the KPN Thuis app provides insight into the performance of the network and shows which devices are connected.
Stijn Nuijten, responsible for KPN consumer market's marketing and products, explains that, "With this introduction, we expect to meet the needs of our customers even better. Powerful and reliable WiFi is becoming increasingly important in order to achieve fast internet. We place great value on an optimal solution for our customers."
Excellent WiFi everywhere as a basic condition for fast internet
Our own consumer research shows that WiFi problems can cause a lot of annoyance. Customers are actively looking for greater stability and speed from their WiFi connection and support with its installation. The standard WiFi with the modem in the meter cupboard doesn't take into account the individual circumstances within the house. Thick walls, underfloor heating, the microwave, and the neighbor's network can all disrupt your own WiFi signal. Mesh technology makes this a thing of the past.
There's no technical expertise necessary for KPN SuperWiFi, it is easy to connect and manage. A user test among Tweakers community members showed, among other things, that the user "can achieve bandwidth throughout the whole house in no time" and that SuperWiFi "is easy to set up".
For more information www.kpn.com/superwifi