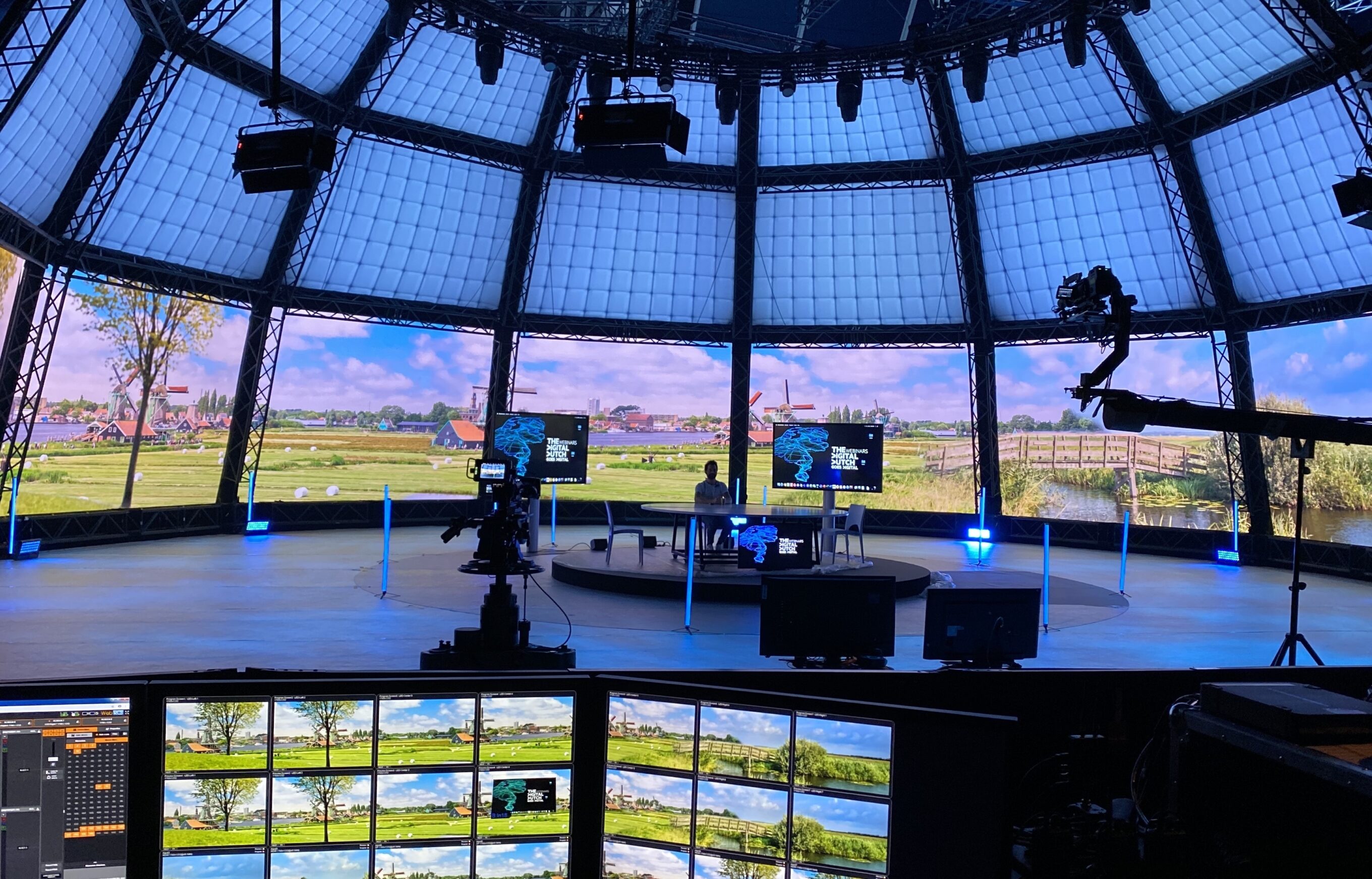 25 May 2020 - Our network
KPN organizes webinars to help entrepreneurs in the Netherlands
In recent weeks, while businesses in the Netherlands have adapted rapidly to the new way of working, KPN has been doing its part as well. The company is putting out 28 live webinars in the next two weeks to tell corporate customers of the possibilities of IoT, 5G and cybersecurity. Collaborating safely online is more important than ever.
The success of the The Digital Dutch goes Digital last month was one of the reasons for going ahead with webinars on a large scale to provide customers with information. More than 5,000 customers registered for that online transmission, which – for obvious reasons – replaced the physical version of the customer event in convention hall the Jaarbeurs.
Webinar studios
On Tuesday, Wednesday and Thursday of this week and next week, a total of 28 webinars are being transmitted live from webinar studios built specially for this purpose in the Jaarbeurs in Utrecht, under the name of Bootcamp Webinars. Just as for The Digital Dutch goes Digital, Jim Stolze will be the moderator. At all the webinars he will discuss the topics at hand with a maximum of two speakers – always at a distance of 1.5 meters of course. Additionally, a variety of customers will take part in the webinars via a video link. Customers that have registered for the webinars can ask questions online, giving rise to lively and active webinars.
In the mornings the webinars will cover important digital themes such as 5G, IoT and cybersecurity, current affairs and trends, and in the afternoons they will focus on specific sectors and industries with practical applications for the digital transition. You can register for the webinars here.
Rapid acceleration
"Because of the corona crisis the digital transformation of businesses has undergone a rapid acceleration," says Marieke Snoep, Director Business Market at KPN and a member of the Board of Management. "The Bootcamp Webinars help companies to stay in business and to look beyond the crisis. More than ever before, companies need technical developments that make online collaboration easier and that guarantee the company's continuity."
All the departments of KPN Business Market are cooperating in the series of webinars, so there will be a great deal of variety. "It's great to see how colleagues across the company are making their contribution to a program that allows us to help businesses prepare for the future," Snoep concludes.