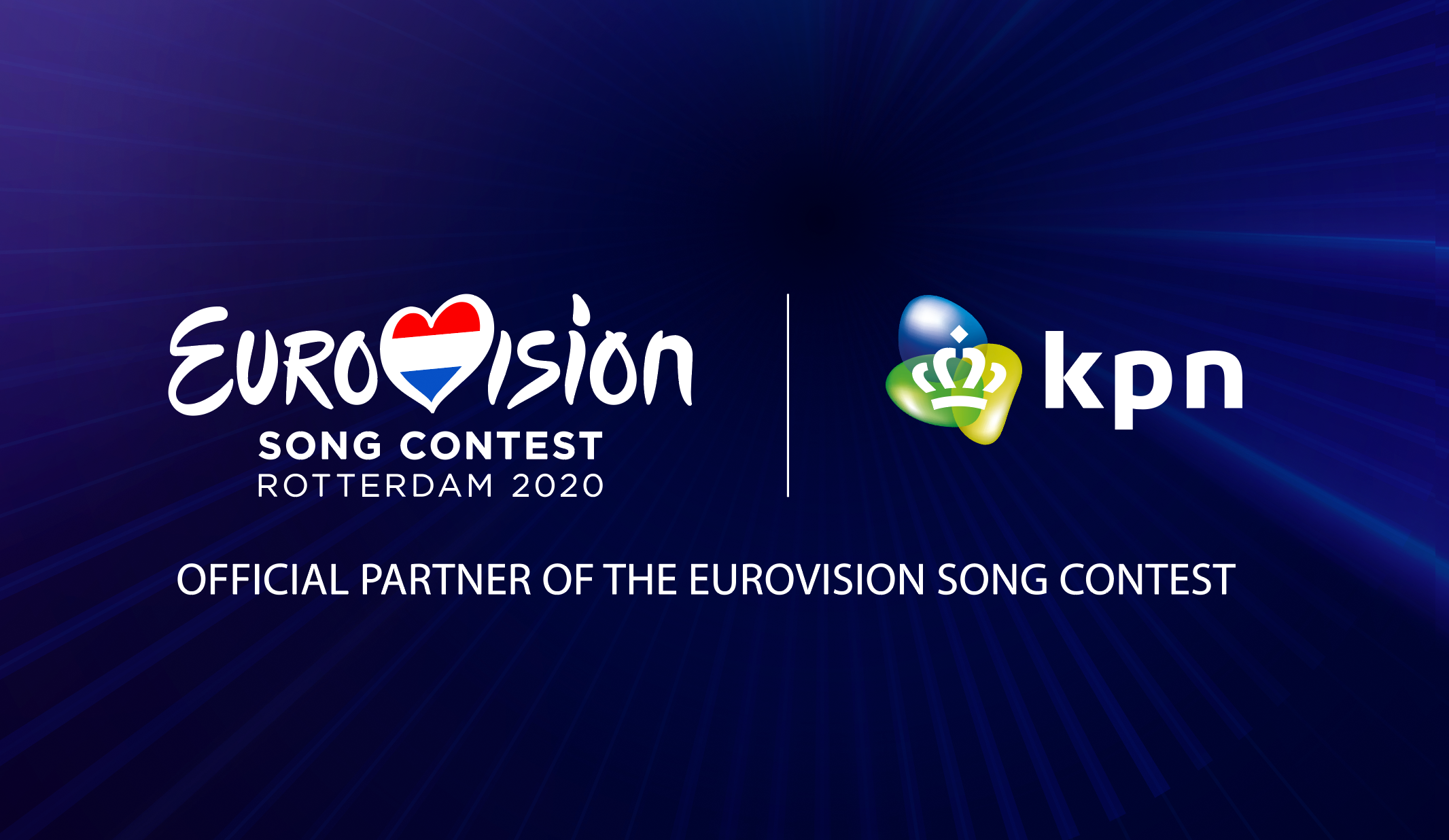 24 January 2020 - Our network
KPN becomes Official Partner of Eurovision 2020
KPN and the European Broadcasting Union (EBU) have announced today that KPN is the Official Partner of the Eurovision Song Contest 2020, which will be held in Rotterdam Ahoy in May. An important element of the partnership is the supply of connectivity to support internet and telecom services in and around Rotterdam Ahoy and the worldwide distribution of the TV signal.
"We are delighted to welcome the Dutch telecom market leader KPN as the partner of the Eurovision Song Contest 2020. The crucial infrastructure support of KPN will be of inestimable value in allowing audiences across the world to enjoy the event and KPN's internet services will enable the thousands of representatives, artists and journalists in Rotterdam to remain connected globally during the world's greatest live music event", says Jon Ola Sand, Executive Supervisor of the Eurovision Song Contest.
"We are playing our part as partner of the Eurovision Song Contest in Rotterdam Ahoy and together with the NPO and the EBU we are going to make a fantastic event of it," says Mark Versteegen, Head of Sponsorships at KPN. "With the major network of the Netherlands we are providing the necessary fiber optic, mobile and Wi-Fi connections prior to and during one of the biggest European media events ever staged in the Netherlands. In May, Rotterdam and the whole of the Netherlands will be under the spell of the Eurovision Song Contest, and together with a great many of our employees we will use our reliable network to contribute substantially to the event's success."
The Eurovision Song Contest 2020 is to be held in Rotterdam on 12, 14 and 16 May. The shows are being co-produced by the Dutch public broadcasting corporation NPO and the EBU.