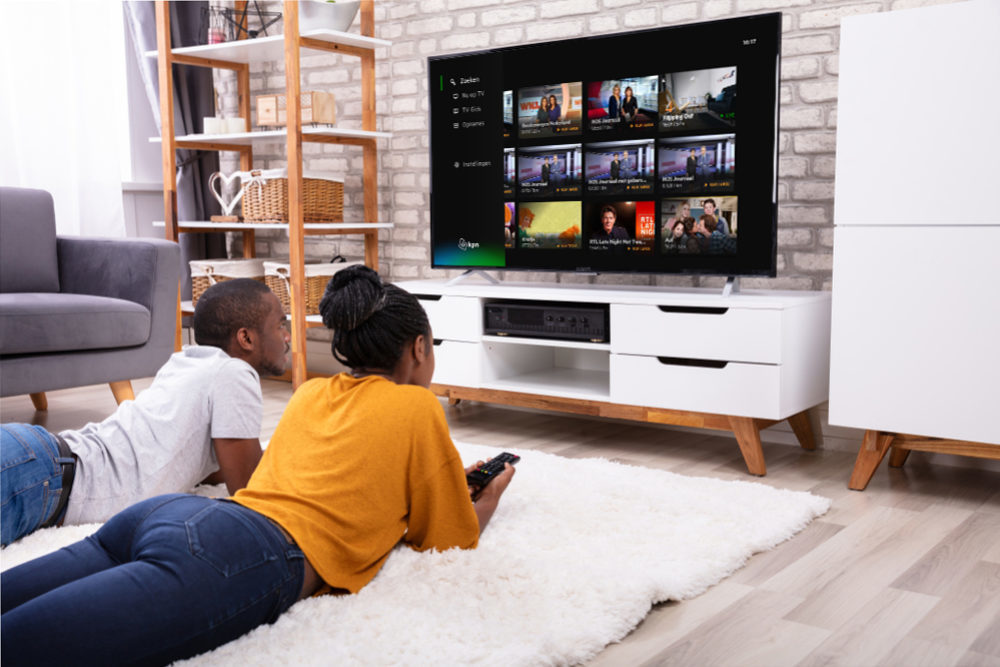 02 April 2019 - Innovation
Watch TV without a set top box? KPN introduces the KPN Smart TV app
Today, KPN is making it even easier for its customers to watch television by introducing the KPN Smart TV app. Among the benefits are watching television without a TV receiver, but with the customary functionalities such as pause, Begin Gemist and recording.
With the KPN Smart TV app KPN customers can watch wireless television. They no longer need a TV receiver, ideal for watching TV in rooms without TV cabling. The app runs on the smart TV platform and can be downloaded from the app store on the smart TV.
The Smart TV app offers the most popular functionalities of the KPN iTV app, such as watching Live TV, watching a program you missed via the KPN TV guide, pause, Begin Gemist and recording. There is also a simple search function, with genre filtering. KPN is going to further expand the features of the Smart TV app on basis of customer feedback.
'Just as in recent years, the smartphone has taken over a growing number of functionalities from other devices. We are now seeing a similar development with smart TVs. We are responding to that with this innovative Smart TV app', says Jean-Pascal Van Overbeke, Head of KPN Consumer Market. 'We want to offer our customers the best TV experience and now we can also do so via an app on the smart TV.'
The app can be used by KPN customers that have an internet and TV subscription and a recent Samsung smart TV (from 2017 onwards). The Smart TV app has recently been extensively tested. In the course of 2019 KPN also expects to be able to offer the app to customers with other smart TVs.
As well as the new KPN Smart TV app, KPN offers its customers the iTV app for smartphone or tablet, making it possible to watch programs at home and on the move, and 4K for the best quality in combination with a TV that supports 4K.
For more information: kpn.com/smart-tv