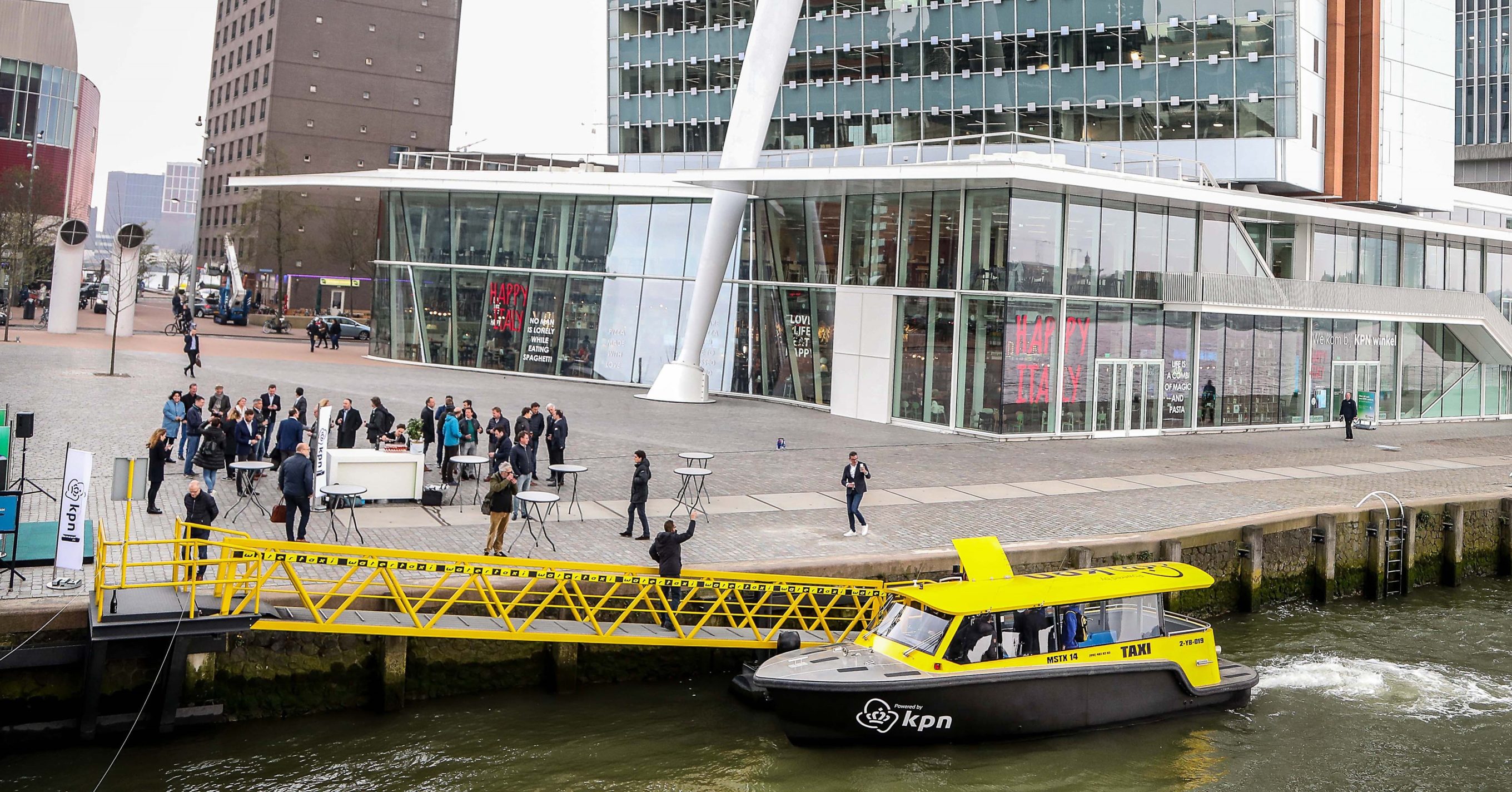 02 April 2019 - Innovation
Long-term plans for fully autonomous smart water taxi in Rotterdam
From today, a KPN water taxi is sailing on the Rotterdam Maas. At the moment, there's still a captain, but the long-term ambition is to let the boat sail autonomously using the KPN network.
The water taxi was officially launched by Judith Bokhove, the Rotterdam councilor for Youth, Mobility and Language, and Carolien Nijhuis, Internet of Things director at KPN. And it's not just any boat, but an innovative project that will ultimately see the water taxi sail fully autonomously by means of AI (Artificial Intelligence) and IoT (Internet of Things). KPN is working together with various partners, including the municipality of Rotterdam, Spring Holding (owner of Watertaxi Rotterdam) and Captain AI, a start-up that develops software that enables safe and autonomous sailing. The water taxi is recognizable by the KPN logo on the boat.
The smart water taxi is equipped with high-quality technology that registers and analyzes all the water taxi's manoeuvres on the Nieuwe Maas over a longer period. The aim is to be able to sail fully autonomously within a few years and for the boat to safely find its own way across the river on certain routes. As part of this process, the data collected is already an important contribution to making water transport in Rotterdam safer. Two technological innovations coincide: AI and IoT. In its role as a supplier of connectivity – and IoT – and data platforms, KPN is involved in the secure connection of various external data sources.
Passengers can already make use of this water taxi, which – with its driver – sails on existing routes and, as a result, becomes 'smarter'.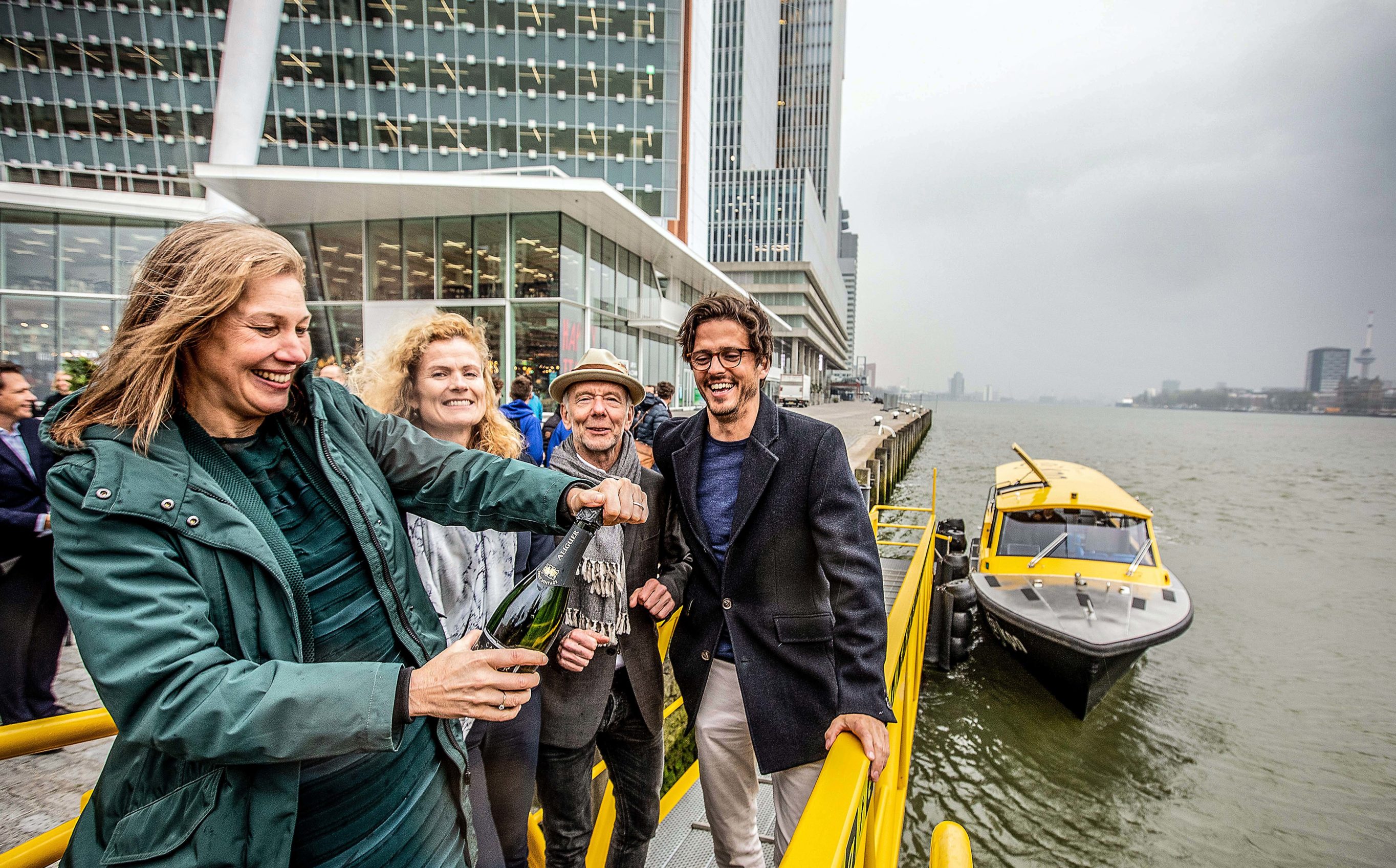 Foto: Judith Bokhove, the Rotterdam councilor for Youth, Mobility and Language has just launched the smart water taxi at the foot of the Erasmus Bridge, next to KPN's headquarters, in the company of Carolien Nijhuis (KPN), Daan van der Have (Watertaxi Rotterdam) and Vincent Wegener (Captain AI).