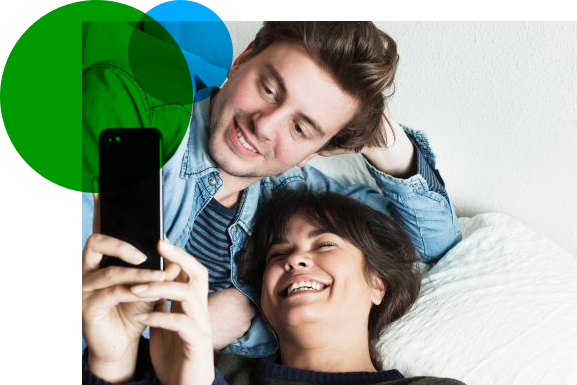 04 February 2019 - Our network
KPN offers customers bigger bundles and greater choice
KPN alters its mobile subscriptions. Customers who opt for a new bundle get more data and a greater choice of bundle. From now on, for every subscription customers can choose whether they want a total of 150 minutes of call time and SMSes or unlimited calls and SMSes.

Additionally, they can switch between those two options every month. From now on, calls from the Netherlands to other EU countries are a standard feature of all subscriptions. The changes to the mobile subscriptions apply also to small business customers.

Every year, KPN customers use an increasing volume of data via their cellphone, which is why most data bundles are to be doubled. The new mobile subscriptions are available from today.
KPN Compleet
The twelve new bundles vary from 0 GB to 100 GB and customers who combine several of KPN's services (KPN Compleet) get double their current data bundle, call time and SMSes. This means that customers who have, for example, a subscription of 15 GB and 150 minutes/SMSes now get 30 GB and 300 minutes/SMSes, as well as a monthly discount of €5 on their subscription. With MB sharing, KPN Compleet customers can also share their data bundle with all KPN subscriptions at the same address. All the benefits of KPN Compleet, such as MB sharing, free calls between KPN numbers and twice as much data, call time and SMSes, are valid throughout the EU.
Click here for a summary of all the mobile subscriptions for consumers and here for all small business mobile subscriptions.