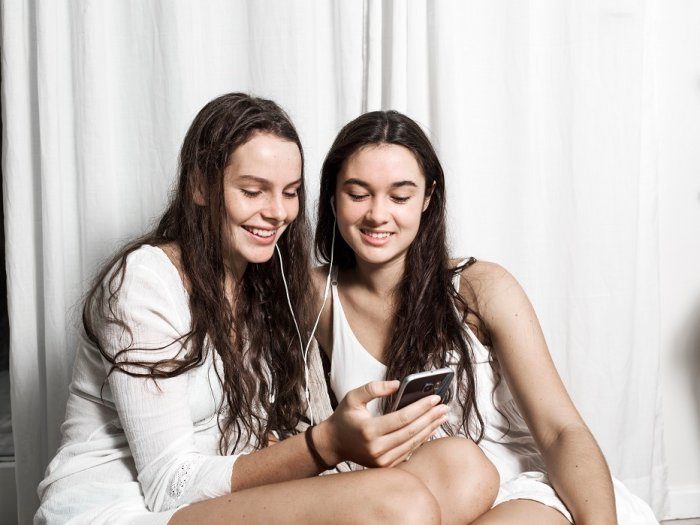 04 April 2018 - Our network
KPN vernieuwt Interactieve TV App
De populaire Interactieve TV app van KPN is vernieuwd. De app heeft een nieuw design en er is een aantal functies toegevoegd die het gebruiksgemak en de kijkbeleving verbeteren. Klanten konden altijd al TV kijken in HD-kwaliteit, de TV Gids gebruiken en opnames inplannen en bekijken in de app. Vanaf vandaag is het mogelijk om programma's 7 dagen terug te bekijken vanuit de TV Gids, de app te gebruiken om TV of video's te kijken op een groot scherm door Chromecast ondersteuning én is de app in alle landen van de EU te gebruiken.

De startpagina van de app bevat vanaf nu diverse carrousels met titels om klanten te inspireren wat zij kunnen kijken. Zo zijn er carrousels met programma's die nu of straks op TV zijn en ook carrousels met films en series (uit bijvoorbeeld het Pluspakket). Daarnaast is er een aantal knoppen waarmee klanten snel naar een bepaald onderdeel van de app kunnen gaan, zoals de Gids.

Het is vanaf nu mogelijk om programma's tot 7 dagen terug te kijken via de Gids. Programma's die terug te kijken zijn, zijn voor klanten in de Gids te herkennen aan de tekst "Kijk terug".

Chromecast
In de nieuwe app is nu ook de Chromecast functionaliteit ingebouwd. Wanneer een Chromecast is aangesloten op hetzelfde netwerk als waarmee de Interactieve TV app verbonden is, verschijnt er automatisch een Chromecast icoon in beeld. Door op dit icoon te klikken kan verbinding worden gemaakt met de Chromecast. Zo kunnen klanten kijken op een groot scherm.
EU
De Interactieve TV app is sinds 20 maart ook te gebruiken in alle landen van de EU. Alle zenders die buitenshuis te bekijken zijn, zijn dat nu in de EU. Sommige zenders en programma's zijn alleen op de tv-ontvanger beschikbaar, KPN heeft dan niet de rechten om de zender onderweg beschikbaar te maken. De zenders worden wel getoond in de app zodat klanten de mogelijkheid hebben om een opname in te plannen.
Alle klanten met Interactieve TV kunnen automatisch gebruikmaken van de Interactieve TV app. De vernieuwde app is vanaf vandaag te downloaden in de verschillende app stores. Klanten die al gebruik maken van de Interactieve TV app krijgen automatisch de update aangeboden, klanten die de app nog niet hadden geïnstalleerd, kunnen dit doen via de verschillende app stores.