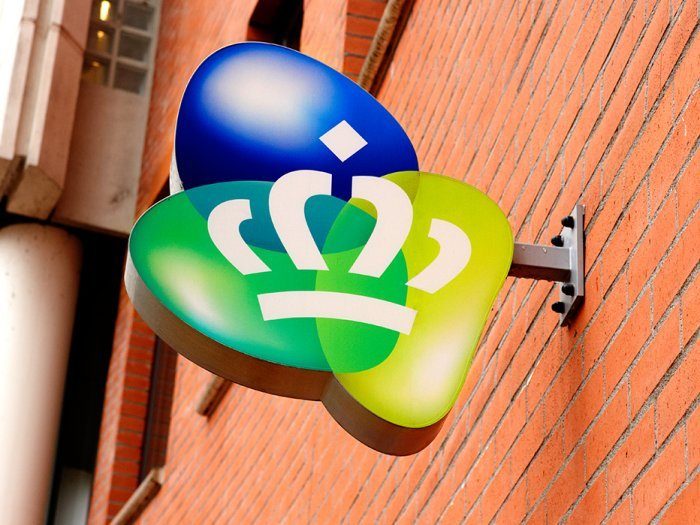 09 November 2015 - The company
KPN announces sale of part of its stake in Telefónica Deutschland
NOT FOR PUBLICATION OR DISTRIBUTION IN CANADA, JAPAN OR AUSTRALIA
Sale of 150 million shares in Telefónica Deutschland representing approximately 5.0% of Telefónica Deutschland's outstanding share capital
Approximately 70% of proceeds to be returned to shareholders of KPN
Today, Royal KPN N.V. ("KPN") announces an accelerated bookbuild offering to institutional investors of 150 million shares in Telefónica Deutschland Holding AG ("TEFD") currently owned by KPN, representing approximately 5% of TEFD's outstanding share capital. KPN holds in total approximately 610 million shares in TEFD's outstanding share capital, representing approximately 20.5%. Following successful completion of the transaction, this stake will be reduced to approximately 15.5%.
Eelco Blok, CEO of KPN
"We consider the stake in Telefónica Deutschland as a financial investment, which provides additional financial flexibility. Our investment-led strategy is firmly on track and is yielding positive operational and financial results. The partial sell down creates shareholder value and at the same time we maintain attractive exposure to Telefónica Deutschland via our remaining stake."
KPN intends to distribute approximately 70% of the proceeds to its shareholders in 2016 as a dividend in the form of a capital repayment. Further details on shareholder remuneration in respect of the year 2016 will be provided with the publication of KPN's Annual Results 2015. The remainder of the proceeds will be retained to reduce net debt and strengthen KPN's financial position. As a result of this transaction and the allocation of proceeds, KPN's net debt/EBITDA ratio is expected to be reduced by approximately 0.1x. KPN has a solid financial position with additional flexibility via its remaining stake in TEFD and the expected cash proceeds from the sale of BASE Company.
KPN reiterates its intention to pay a regular dividend per share of EUR 8.0 cents in respect of 2015 (excluding the EUR 3.4 cents distribution related to the dividend received on its TEFD stake) and a growing dividend per share in respect of 2016.
The offer price and final number of shares sold will be determined at the conclusion of the bookbuilding process and will be announced in a separate press release. KPN has agreed to a lock-up in respect of its remaining stake in TEFD for 90 days as of the settlement date of the transaction (subject to the customary exceptions).
IMPORTANT LEGAL INFORMATION

Certain statements contained in this press release constitute forward-looking statements. These statements may include, without limitation, statements concerning future results of operations, the impact of regulatory initiatives on KPN's operations, KPN's and its joint ventures' share of new and existing markets, general industry and macro-economic trends and KPN's performance relative thereto and statements preceded by, followed by or including the words "believes", "expects", "anticipates", "will", "may", "could", "should", "intends", "estimate", "plan", "goal", "target", "aim" or similar expressions. These forward-looking statements rely on a number of assumptions concerning future events and are subject to uncertainties and other factors, many of which are outside KPN's control that could cause actual results to differ materially from such statements. A number of these factors are described (not exhaustively) in the Integrated Annual Report 2014.
This press release is not for release, publication or distribution, in whole or in part, directly or indirectly, in or into Australia, Canada, Japan or any jurisdiction into which the publication or distribution would be unlawful. This announcement is for information purposes only and does not constitute an offer to sell or issue or the solicitation of an offer to buy or acquire shares in the capital of Telefónica Deutschland in the United States, Australia, Canada, Japan or any jurisdiction in which such offer or solicitation would be unlawful or require preparation of any prospectus or other offer documentation or would be unlawful prior to registration, exemption from registration or qualification under the securities laws of any such jurisdiction. Any failure to comply with these restrictions may constitute a violation of the securities laws of such jurisdictions. The shares in Telefónica Deutschland's capital which KPN intends to sell have not been and will not be registered under the United States Securities Act of 1933, as amended ("Securities Act"), and may not be offered, sold or transferred, directly or indirectly, within the United States except pursuant to an exemption from, or in a transaction not subject to, the registration requirements of the Securities Act and the securities laws of any state or other jurisdiction of the United States. No public offering of the shares referred to in this press release is being made in the United States or elsewhere.
The distribution of this press release and the offering of the shares referred to in this press release in certain jurisdictions may be restricted by law. No action has been taken by KPN or the joint bookrunners that would permit an offering of such shares or possession or distribution of this press release or any other offering or publicity material relating to such shares in any jurisdiction where action for that purpose is required. Persons into whose possession this press release comes are required by KPN and the joint bookrunners to inform themselves about, and to observe, any such restrictions.
KPN has not authorized any offer to the public of securities in any Member State of the European Economic Area. With respect to any Member State of the European Economic Area and which has implemented the Prospectus Directive (each a "Relevant Member State"), no action has been undertaken or will be undertaken to make an offer to the public of securities requiring publication of a prospectus in any Relevant Member State. As a result, the shares referred to in this press release may only be offered in Relevant Member States (i) to any legal entity which is a qualified investor as defined in the Prospectus Directive; or (ii) in any other circumstances falling within Article 3(2) of the Prospectus Directive. For the purpose of this paragraph, the expression "offer of securities to the public" means the communication in any form and by any means of sufficient information on the terms of the offer and the securities to be offered so as to enable the investor to decide to exercise, purchase or subscribe for the securities, as the same may be varied in that Member State by any measure implementing the Prospectus Directive in that Member State and the expression "Prospectus Directive" means Directive 2003/71/EC (and amendments thereto, including Directive 2010/73/EU, to the extent implemented in the Relevant Member State), and includes any relevant implementing measure in the Relevant Member State.
The price of the shares referred to in this press release and the income from them may go down as well as up and investors may not get back the full amount invested on disposal of the shares. Past performance is no guide to future performance and persons who require advice should consult an independent financial adviser.
Contact gegevens
Koninklijke KPN N.V.
Maanplein 55
2516 CK Den Haag
Koninklijke KPN N.V.
Postbus 30.000
2500 GA Den Haag
Persberichten en statements
Pers redactie
Eergisteren

Pers redactie
Eergisteren
Blijf op de hoogte
Klik hier om de laatste update te ontvangen
Altijd 4G