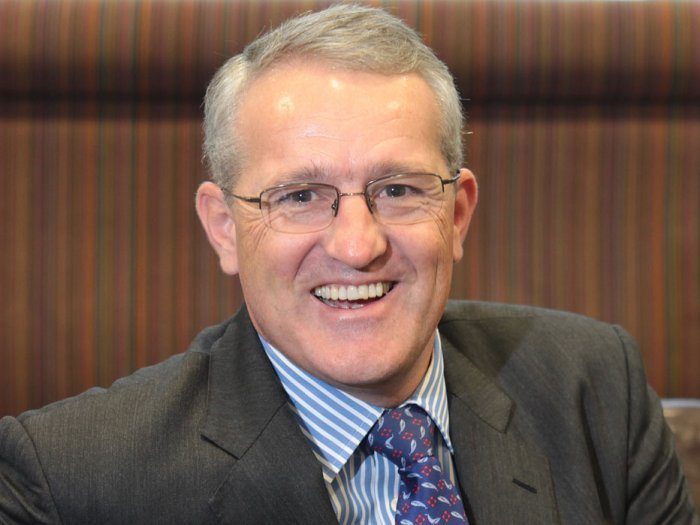 11 November 2014 - The company
KPN to appoint Frank van der Post as Chief Commercial Officer
The Supervisory Board of Royal KPN N.V. announces its intention to appoint Mr Frank van der Post to KPN's Board of Management as the company's Chief Commercial Officer ("CCO").
Shareholders will be informed on the intended appointment during an Extraordinary General Meeting of Shareholders ("EGM"). Mr van der Post will assume responsibilities as Member of the Board of Management and CCO as per 1 March 2015.
Since January 2011, Mr van der Post (53) has been part of the Board of Directors of British Airways Plc. responsible for the Brand and Customer Experience. Before that, Mr van der Post held various leadership positions in the hospitality industry, his last position held was Chief Operating Officer of Dubai based Jumeirah Group.
Jos Streppel, Chairman of the Supervisory Board
"We are pleased to present Frank van der Post as our Chief Commercial Officer. We have conducted a thorough review of candidates and found him the best person to assume the newly created role of CCO and to further strengthen the management team. Frank combines extensive global commercial leadership with online experience, where brands and customer loyalty are of the essence, and has demonstrated a consistent track record of accomplishment in different premium service industry environments".
The main terms and conditions of Mr van der Post's agreement fit within KPN's remuneration policy, as approved by the General Meeting of Shareholders. Mr van der Post will earn a base salary of EUR 700,000 per year. He is also eligible for a short-term variable cash incentive and a long-term variable incentive (based on conditional shares). In addition, as a partial compensation for rights that Mr van der Post will forfeit at his previous employer, he will receive EUR 1.2 million compensation in cash and shares (spread out over time). Because compensation of this type was not foreseen in KPN's remuneration policy, shareholders will be requested to grant their approval thereto at the EGM.
KPN's Central Works Council has made a positive recommendation on the intended appointment of Mr van der Post.