Cleaner fiber
Zero Waste when installing fiber

Residual materials (waste flows) are left over when we lay our fiber network. Together with our partners we process them as sustainably as possible.
So the road to Zero Waste is a genuine journey of waste on which we have embarked with our partners Volker Wessels Telecom and Beelen.nl. By ensuring better separation of the waste flows during the installation of our network we are taking another step towards our Zero Waste target. See what the residual materials comprise and how we reuse or recycle them.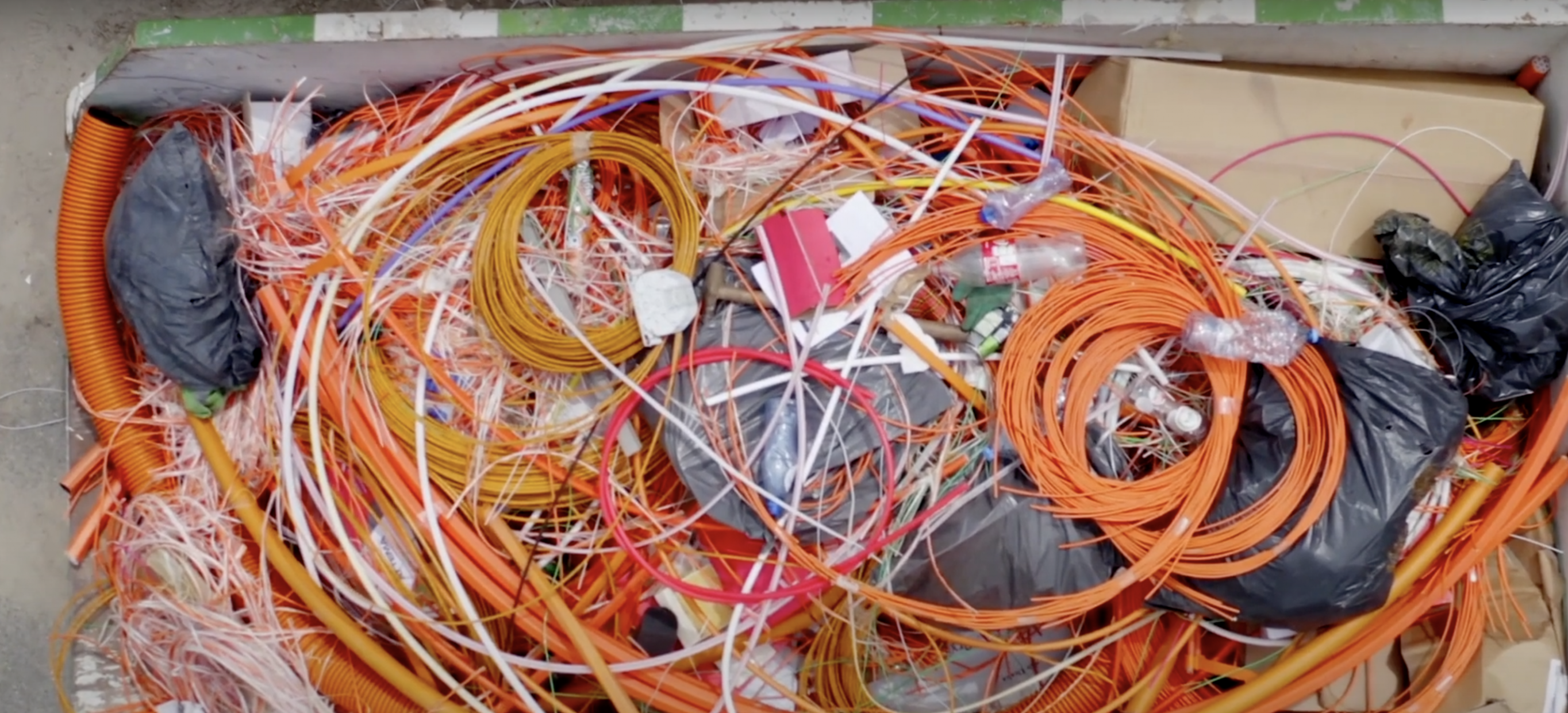 The road to Zero Waste
Our ambition of becoming virtually circular in 2025 is currently measured by expressing how much of our waste we reuse or recycle. We use data-driven analyses to keep an eye on whether we are on the right track and where we could improve.
In 2018, eighteen partners signed a circular manifesto, so circularity has now become part of the partnership agreement. Ultimately, we aim to arrive at a situation in which waste no longer exists and 100% reuse or recycling is used. We will then definitely be on the road to Zero Waste. To be able to reuse or recycle our waste we are working with everyone in our chain, such as contractors and waste processors.
Together, we are doing everything within our power to connect everyone in the Netherlands to a sustainable future.