The New Way of Living
Unlimited access to the things
that make you happy
Watch the latest episode of your favorite series at a time that suits you. Always the best music to hand. Skype with a family member who lives faraway. Technology removes obstacles and gives us access to the things that make us happy. Anytime and anywhere.
New digital opportunities enrich our lives. What seems like a quirky new idea today, is a logical part of our lives tomorrow. Innovation happens fast. From songs on a CD, the news at 20.00 and chatting on the telephone, to streaming music, time-shifted TV and chat apps. KPN is constantly innovating. We help Dutch people move forward with new possibilities that match their changing wishes. Thanks to our technology, it doesn't matter where you want to listen to music, or when you want to watch a series. Barriers like time and location that existed yesterday, have disappeared today.

Freedom of choice
You decide what you watch and listen to, when you want to and on whichever device. The time when you had to wait for a film to start on the television is long gone. Thanks to KPN's digital television, you can watch whenever you want. And with our online TV service Play, you can do it just as easily on your tablet or smartphone.

KPN believes in freedom of choice. It is no longer a TV channel or the contents of your CD collection that determines what you watch or listen to. You get to choose, from a rapidly growing selection. We not only ensure the access, but also that there is something interesting to see or hear. KPN Presenteert is a TV channel with music, sport and series, specifically for our customers. Each one, a unique program made by the best television makers in the Netherlands.
In addition, we are working with various partners who offer a special selection. For example, you can watch funny and remarkable videos with the LINDA.tv app and the Dance Dance Dance app lets you experience the RTL4 dance program in virtual reality. What's more, since 2011 we have been working with Spotify to give our customers access to millions of tracks.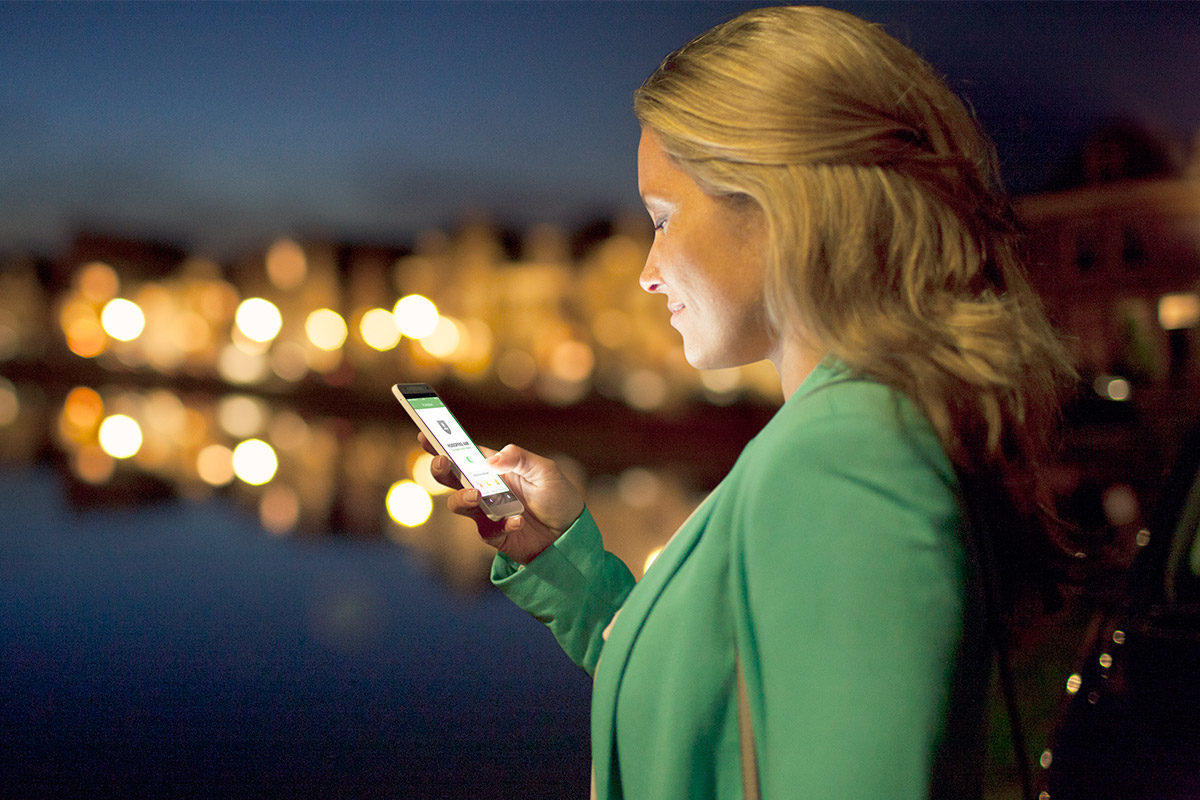 Smart homes
KPN also connects houses, buildings and objects. This connection makes our homes smarter and increasingly helps us to take control remotely. So you can switch your heating on at home from the office, or you can control your lighting using your smartphone. That is not only a pleasant homecoming, but it also means your house looks lived in when you are not there. A good way to deter burglars.
With KPN SmartLife, we are developing technologies that make life a little bit easier with smart services for in and around the home. For example, you can get an alert via your smartphone if you have intruders in your home. And that's just the start. KPN is constantly expanding its services. And, every day, we are thinking about how technology can make our daily lives freer and more fun.