Collaborations
Together we make things better
The KPN Mooiste Contact Fonds has been involved in special social initiatives for more than ten years. Using technology, media and people we help vulnerable people to get in touch with the world around them.
Zilverlijn
The volunteers from Zilverlijn make phone calls to elderly people in need of a good conversation. For a chat, or for a laugh. That is badly needed: the Netherlands has about 200,000 extremely lonely old people. These are people who have social contact no more than once every four weeks. Together with the National Fund for the Elderly, the KPN Mooiste Contact Fonds wants to do something about this major social issue. That's why we launched the Zilverlijn in 2015. This involves approximately 1,000 volunteers of KPN making weekly telephone calls to elderly people in need of contact.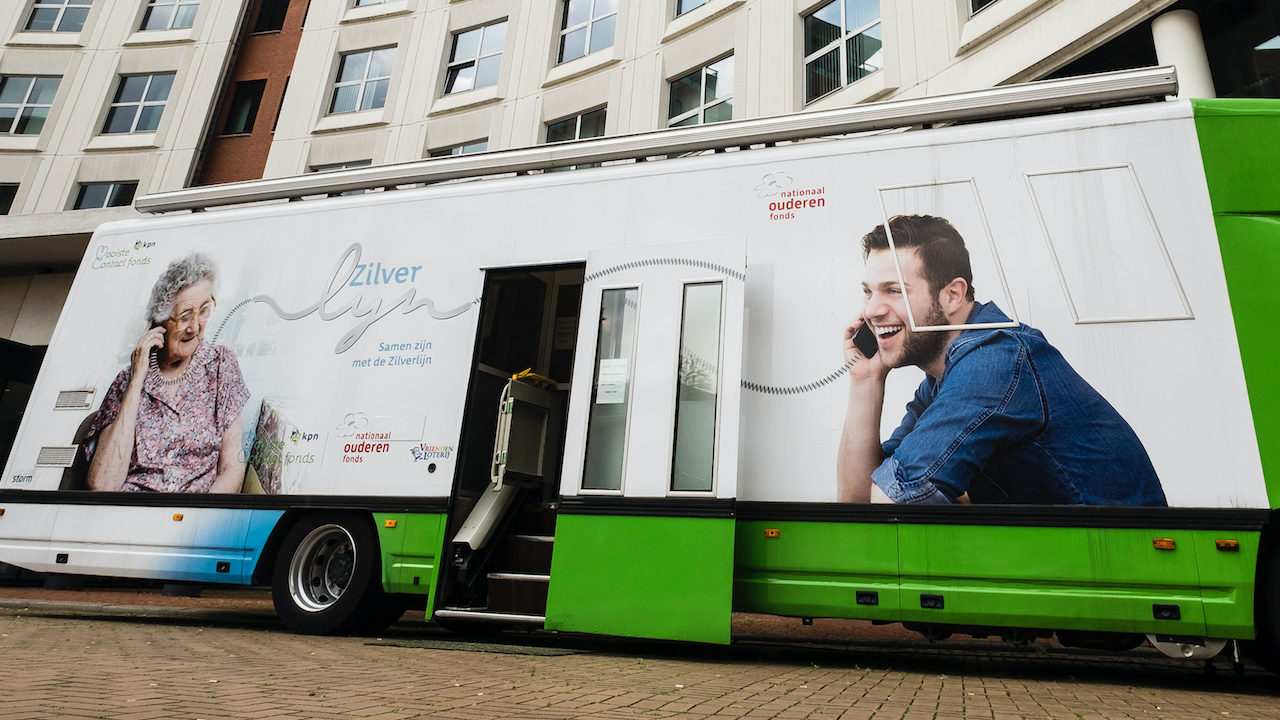 Dirk Kuyt Foundation
The Dirk Kuyt Foundation devotes itself to helping people with a disability take part in sporting events. These are people for whom playing sport is, unfortunately, not a straightforward matter. But now they can experience the joy of sport – as participants or as spectators – and widen their social environment at the same time. In 2018 this organization was launched a special pilot-project to transport sports enthusiasts with a disability to their sports venue, match or tournament. The KPN Mooiste Contact Fonds supports this special initiative. In this way the fund helps to transport the likes of parasports teams and wheelchair sportsmen and women in a special bus to venues in the Zuid-Holland region. This makes sport more accessible to them. The fund's contribution to the Dirk Kuyt Foundation is in keeping with its strategy of supporting local community initiatives that foster social contact.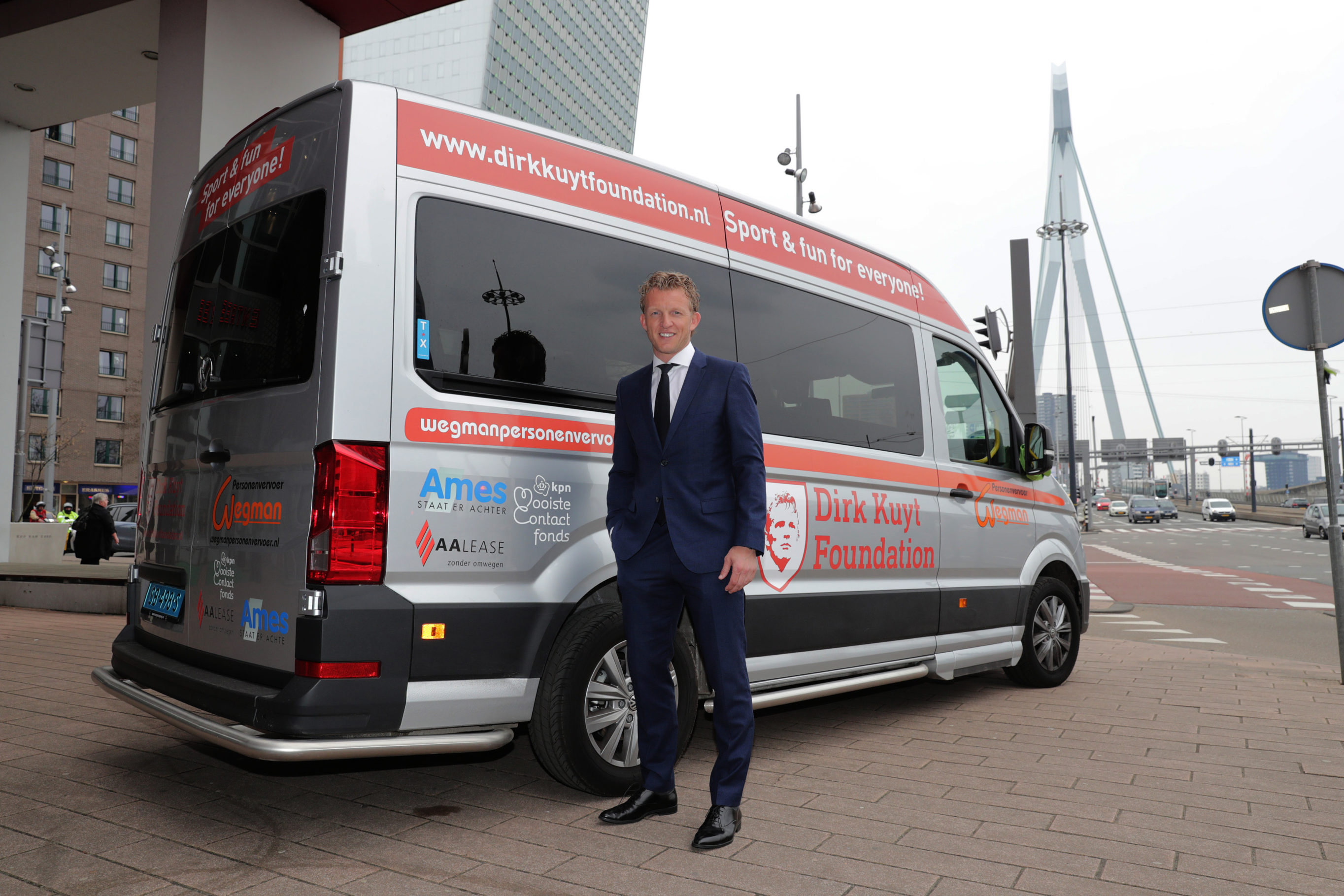 Stichting Papageno
In April 2018 the KPN Mooiste Contact Fonds, in partnership with the Papageno Foundation, launched a music app designed for autistic children. The app connects these children with their music therapist and enables them to make music together. Music has proved a very way of helping children to develop and make contact with the world around them. The Papageno Foundation was set up by conductor Jaap van Zweden and his wife Aaltje. The aim of the foundation is to help children and youngsters with autism by means of music therapy. The app was launched at a gala event in the Concertgebouw in Amsterdam, attended by more than 50 autistic children and their families.