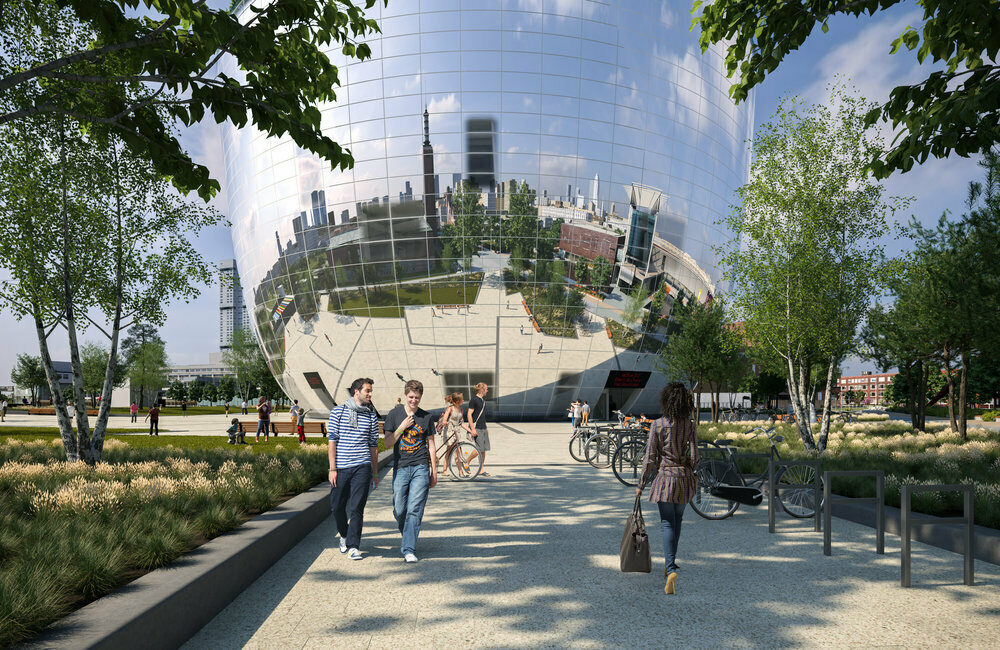 Depot Boijmans Van Beuningen
Cultural icon of Rotterdam
Depot Boijmans Van Beuningen is the first art storage facility in the world that offers public access to a complete collection. The dynamics of the Depot are different from a museum: no exhibitions are organized but you can - independently or guided - browse through 151,000 art objects. You can also take a look at, for example, conservation and restoration.

Museum Boijmans Van Beuningen has been located at the heart of Rotterdam for 170 years. The unique museum has an internationally appreciated and high quality collection of works from art historically interesting periods. The collection was born of the passion of collectors: more than half of it was donated by committed private individuals. The Depot has been built next to the museum.

The world's first publicly accessible art storage facility

Depot Boijmans Van Beuningen, located in the Museumpark in Rotterdam, offers a look behind the scenes of the museum world and makes the entire art collection public. It is the world's first publicly accessible art storage facility. Museums worldwide usually only show 6-10% of the collection. The rest, more than 90% is stored. Depot Boijmans Van Beuningen will break with this hidden tradition and make all invisible works of art visible. In a unique, iconic mirrored building, designed by MVRDV, all 151,000 objects will have their own place in the heart of the city. The 39.5 meter high building with roof forest and panoramic view is a new icon for Rotterdam.


As an ICT partner and sponsor, KPN has joined the Boijmans Van Beuningen Depot of which the construction started in 2017. The masterpieces from the KPN art collection are housed in this special building and are now exhibited for a wide audience.