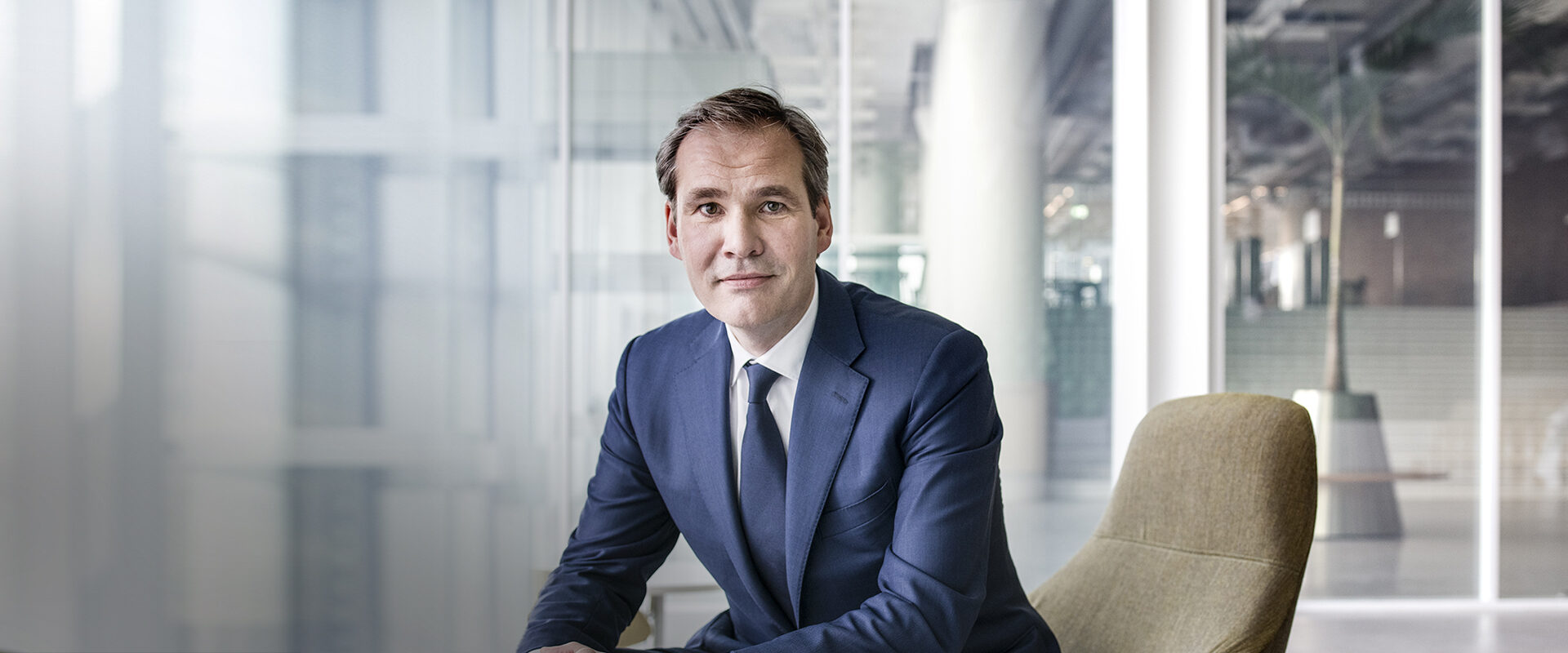 CEO statement
Standing together
for the Netherlands
Since several weeks, our society has radically changed because of the measures taken to prevent the spread of the COVID-19 virus. Our first thoughts are for all those people whose personal lives have been impacted by the pandemic.
We live in an unprecedented time, which could possibly last for some time. No one can at this stage fully oversee the impact this will have on our society and economy.
For many parents, their homes have been transformed into offices and schools. Elderly people in nursing homes can no longer receive visitors. Healthcare workers, teachers and so many others are working tirelessly to keep society going.
At KPN, we are rolling up our sleeves and trying to help. Especially now that the Netherlands is turning to digital ways of being in touch. More than ever we are aware of our responsibility to keep our networks running as smoothly and stable as possible. Day and night our technicians and experts are available to prevent and respond to outages, taking appropriate safety measures into account. And we are closely monitoring privacy and security, as cybersecurity is more than ever important.
In addition, in this exceptional time KPN is taking extra steps to help everyone through this period as smoothly as possible, enabling people to help each other and take good care of both themselves and others.
We are offering our employees additional leave hours and facilities to work from home, so that they can better combine work and private life during this time.
Our Consumer customers can enjoy additional TV content for free until 1 June 2020. We are also providing a large discount on conference numbers and - with the help of Trend Micro - free antivirus scanners.
Our SME suppliers can count on payment within 30 days and upon request and if possible faster.
In the healthcare sector, we are accelerating the roll out of workplace facilities so that the sector can meet growing demand for capacity and operate new emergency locations. We have put in place extra monitoring of hospital networks as these come under more pressure.
We are working with our main contractors to protect the 3,000 jobs involved in our fiber roll-out and maintain the expertise around network build-out in the Netherlands.
We are committed to supporting the most vulnerable in society, including children who do not have access to education due to a lack of digital means. We have made 1,000 4G routers available so these children can continue their educations online.


The COVID-19 pandemic will have a longer-term impact on the way we work, live together and connect with each other. As operator of 'the network in the Netherlands' and the largest business workplace supplier nationwide, KPN will play an active role by ensuring safe and reliable networks and helping sectors such as healthcare and education to further digitize their operations so that their people can work safely anywhere: at home, on the road and in the office.
Nobody can oversee everything. Especially in these uncertain times we must be able to count on reliable and safe networks, as well as each other. We are working hard on this, both as regards today as in our planning for the long term. Depending on how the situation develops, we will adjust our measures.
We are working hard to ensure that in the Netherlands we can make it through this period as well as possible. I am confident that we will succeed, as long as we work well together and look after each other.

Joost Farwerck
CEO and Chairman of the Board of Management of KPN