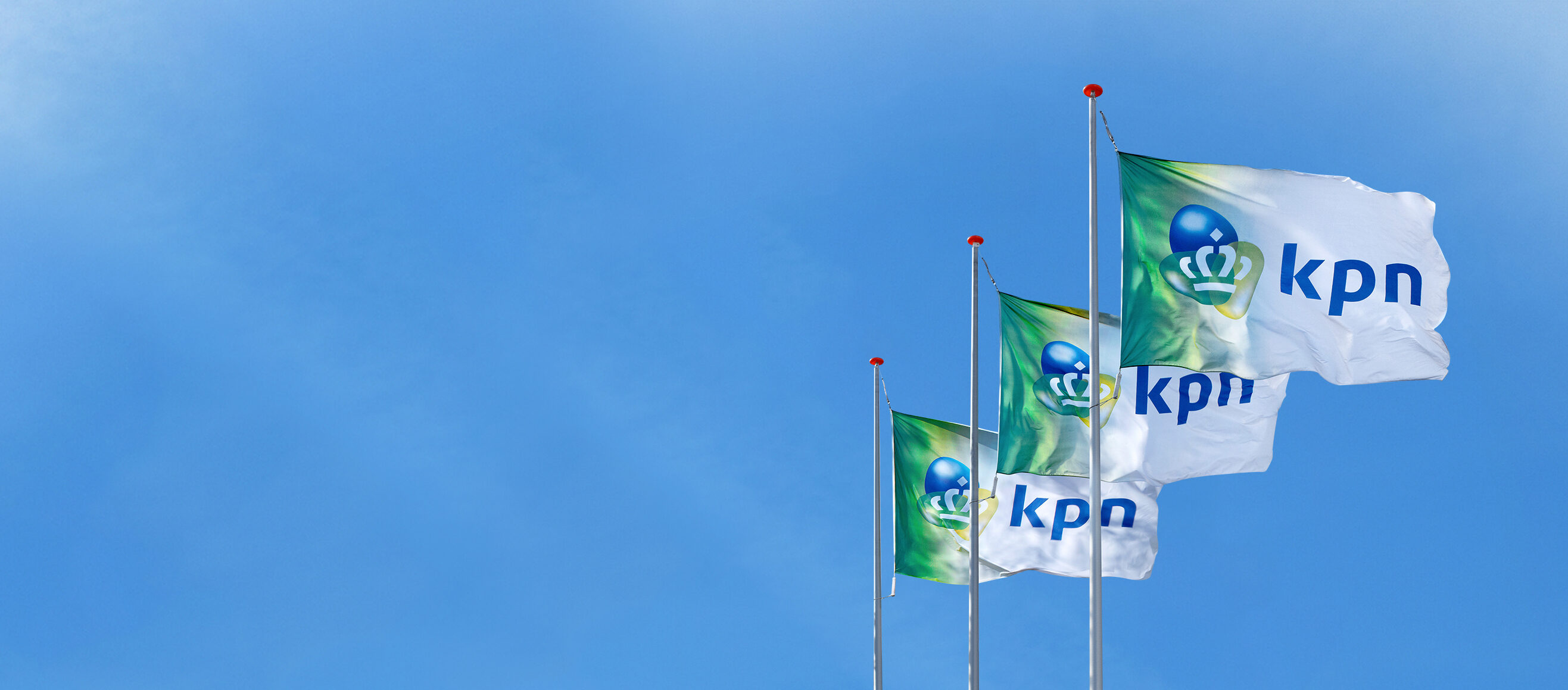 June 26, 2020
Statement and measures taken as a result of the coronavirus

Because of the COVID-19 coronavirus the Netherlands and the world find themselves in an exceptional situation. As a responsible telecom operator and employer, KPN is taking measures to protect employees and customers and to guarantee the continuity of its services so that customers can work from home and people in the Netherlands remain in connection with each other.
Keeping the Netherlands connected
From the beginning of the corona virus crisis, we noticed that from all over the Netherlands, people made substantial use of the KPN network. We saw a considerable rise in the use of our network and a shift in traffic in the network (more from home, less from the office). We saw a sizable increase in the number of mobile calls and a rise in internet traffic. Our network is equipped to handle peak load, which usually occurs at the weekend, and we have not faced any issues with the increase in business and consumer traffic.
The load on our network has now stabilized. There is continued extra attention to network performance for our customers who are active in healthcare. We continue to pay extra attention to the network performance for our customers in healthcare. In any case we are monitoring the situation very closely and, as always, we monitor our infrastructure and that of our customers 24 hours a day, 7 days a week, 365 days a year. Our primary task is to keep the Netherlands connected.
Protecting employees and customers

KPN is minimizing the physical contact between members of staff and between employees and customers. Since the beginning of March employees have been working from home as much as possible until further notice. This applies also to the employees that manage and monitor our networks. Where this is not possible, we split up teams and allow them to work from various KPN locations. Since June 1 our offices have been adapted and small groups have been working from the office again. As per July 1, all colleagues have the opportunity to work in our offices one day per month.
Service to customers
Physical contact with customers is temporarily being restricted as much as possible. This applies to customers in the consumer market as well as those in the business market. We have arranged everything to be able to serve customers remotely, online via kpn.com and by telephone. Extra capacity is switched on at these customer entrances.

All KPN stores have been adapted and are open for B2B and B2C customers with questions and for products and services, in a way that is safe for both customers and employees. More information can be found on www.kpn.com/corona.
The work packages of our engineers have been adjusted: in addition to service recovery and connecting customers to our network, visits to KPN EEN and business customers have started again and it is again possible to execute change orders. The introduced Remote Advice will be continued (see kpn.com/adviesopafstand). Engineers also perform Wi-Fi optimizations and connect devices. Additional precautions are taken for the technicians in accordance with the Dutch Government's Safe Working Together Protocol. Arrangements to observe these rules have been made with third parties working for KPN.
More information about our service provision can be found on kpn.com/corona.

Collaboration with suppliers
KPN maintains close contact with its suppliers for the delivery of products. To be able to guarantee the continuity of delivery to our customers, we have made arrangements with our suppliers about provisioning and we are in close consultation with them over the measures they are taking against the coronavirus.
Because of the outbreak of the coronavirus the delivery of certain products may take longer than you would expect from KPN, subject to the situation in the suppliers' production chain. We notify customers as soon as possible of any delays in delivery.

Finally, KPN is doing everything it can to keep the Netherlands connected and, along with our customers, to contribute to the health, solidarity and economy of our society. We are keeping a close eye on the situation and will take further measures if required.

kpn. The network of the Netherlands