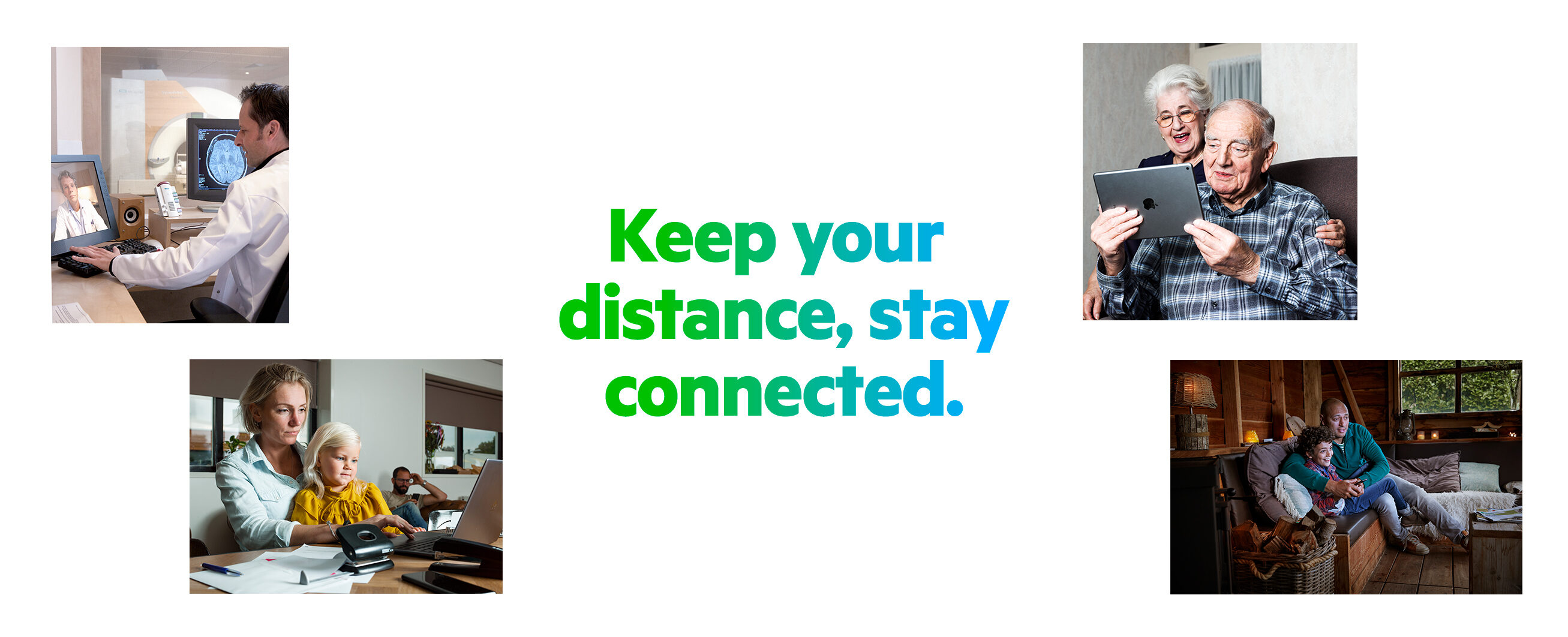 KPN statement and measures taken as a result of novel coronavirus
Keeping the Netherlands connected
The coronavirus has turned the world upside and our freedom has been exchanged for staying at home. The digital transformation of our country has gained momentum. We were working en masse from home, our children were learning online, we often provide care remotely and we're facetiming, gaming, and streaming. As the network of the Netherlands, we are doing everything we can to ensure that everyone remains connected. From those in healthcare to homeworkers. So that we can keep helping and finding each other, even at a distance.
Our statement contains the measures that we are taking to protect employees and customers and to ensure the continuity of our service. We are keeping a close eye on the situation and will take further measures if required.
Network
Massive use of the network
Massive use is being made of our network all over the Netherlands from the beginning of the corona crisis. We saw a sharp increase and a shift in traffic within the network: more from home, less from the office. We also see a significant increase in mobile call traffic and a rise in internet traffic. Our network is equipped to handle peak load, which usually occurs at the weekends when we stream video en masse. We have not experienced any network problems due to the increase in business and consumer traffic.
The peak load on our network has now stabilized. Extra attention is being paid to the network performance for our customers who are working in healthcare. In any case, we monitoring the situation very closely and, as always, we monitor our infrastructure and that of our customers 24 hours a day, 7 days a week, 365 days a year. Our primary task is to keep the Netherlands connected.

It affects us all.
Keep your distance, stay connected.
The coronavirus has put the Netherlands in an exceptional situation. Read more about the corona virus and KPN here.